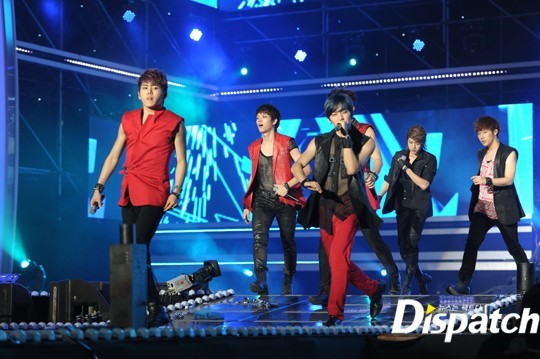 It's 2012.
Boy group INFINITE had the best year ever.
Then, what about HOYA in the screen?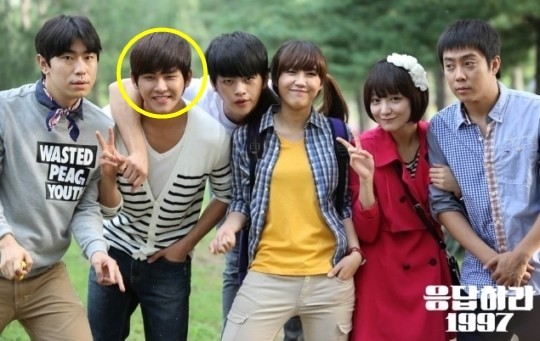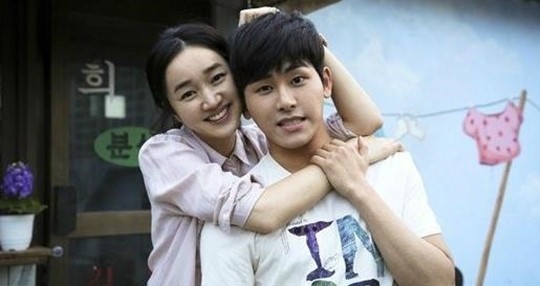 (The Mask 2015)
He was never greedy. He went for the audition by himself and started up with minor roles by step by step.
Like that, he built up his basis acting skills.
And now, he's got the main character for the very first time!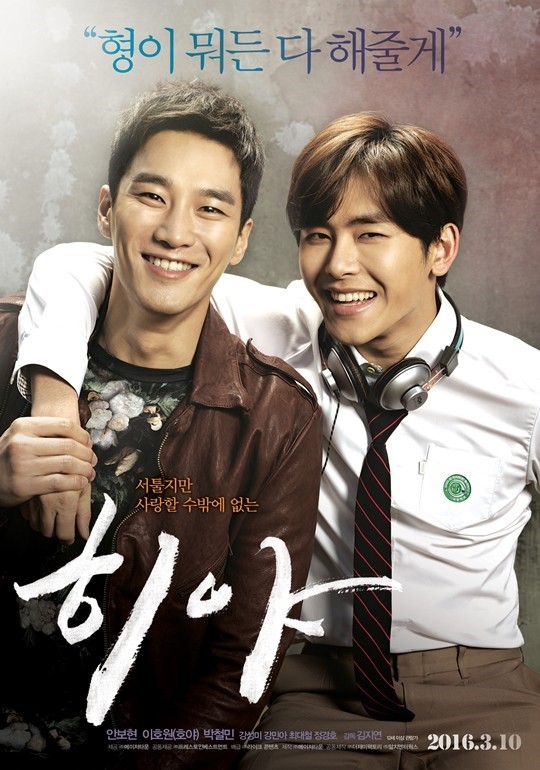 "It's not HOYA. It's Hiya"
HOYA, I mean… actor Lee Howon is in the screen now.
After 6 years of time ever since his first debut as a member of 'INFINITE'
He's got to play a main character of movie 'Hiya' (Director Kim Ji-yoen).
The movie contains a story of younger brother 'Jinho' who dreams to be a singer and a order brother 'Jinsang' who's in so much of troubles.
HOYA played younger brother 'Jinho' in the movie.
"I'm a passionate high school student in the movie. The character itself got lots of similarities with me. I could think about myself as a trainee. So I totally turned into him." (HOYA)
The very first starting as a main character was stage greeting.
From March 12 to 13, HOYA visited Daegu and Busan to meet up with movie viewers and STARCAST captured that moment exclusively.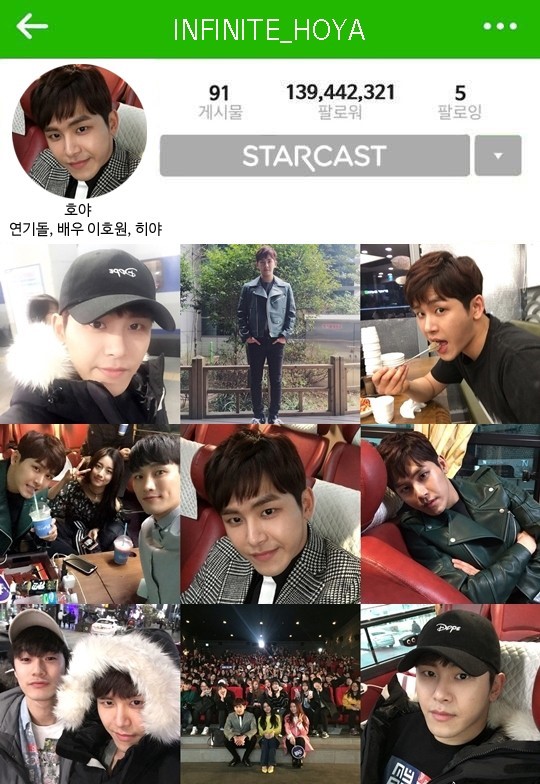 Hello! Today, I'm a newly debuted actor Lee Howon.
I'm not HOYA from 'INFINITE'. I'm here as an actor Lee Howon.
I'm on my way to Daegu and I'm going by KTX right now.
Actually I feel more nervous than being in the stages.
I have to meet up my movie viewers and I'm so curious about the reaction of movie too.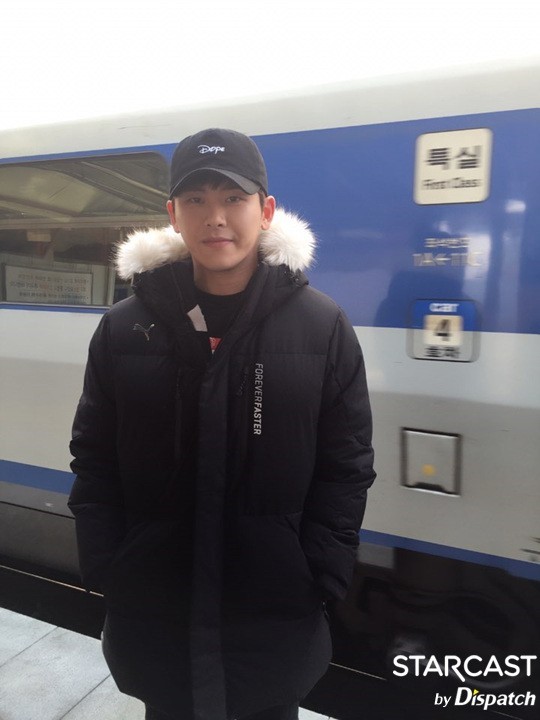 #Ordinary, #KTX, #Picture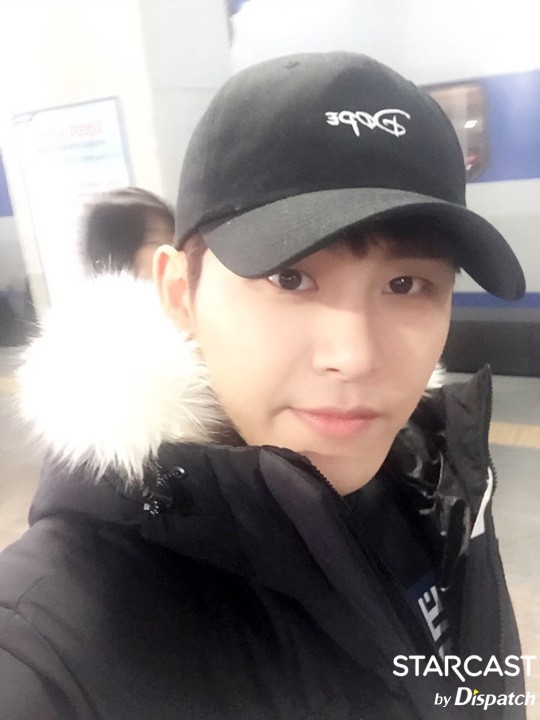 #HOYA, #Appearance, #Workhard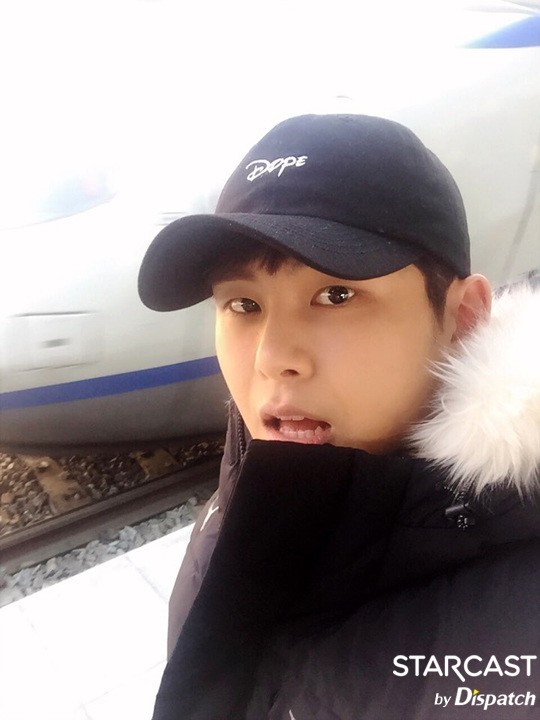 #Daegu, #Fan, #Waitforme
Ta-da~ I arrived Daegu! Now, I'll be moving by taking a bus.
I'll be going with beautiful actress Kang Min-ah who was a partner of mine from movie 'Hiya'
First of all, let me go and change my cloths. Seniors said, "Man looks perfect in suit" and so Do I.
Should I show off my suit look?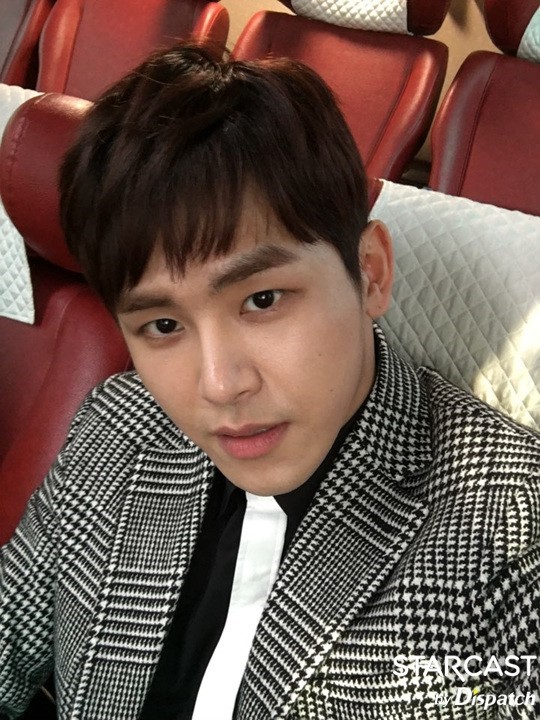 #Nowonder, #Man, #Suit #Perfect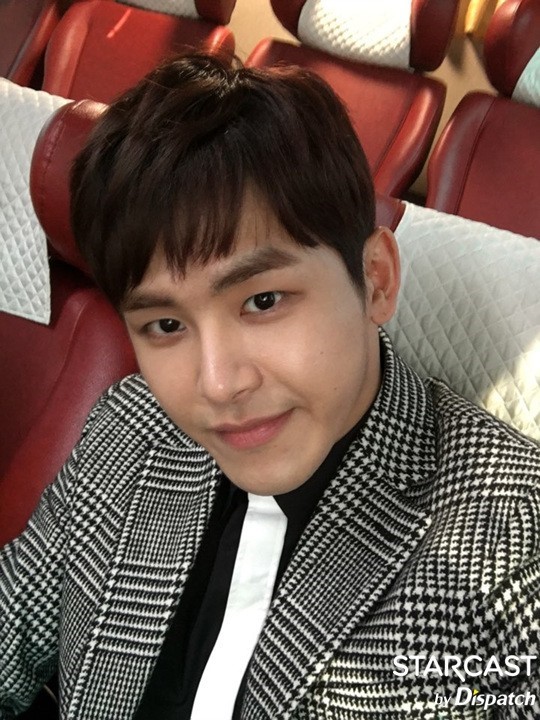 #Smile, #Plus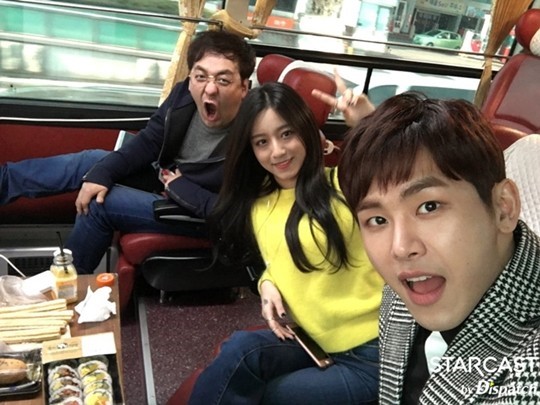 #Kangminah, #Pretty, #Right?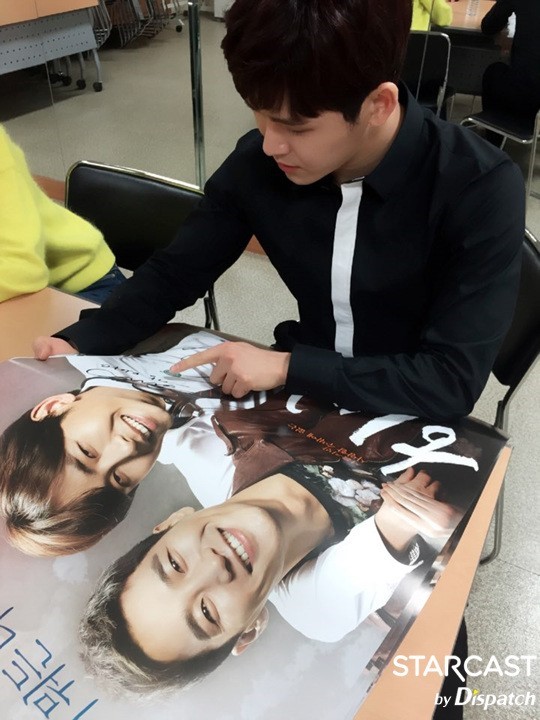 Now, he arrived at the waiting room.
First of all, he relaxed himself by writing an autograph on the poster.
Soon, he will have to walk up to the stages and he's still so nervous.
My such facial expression ↓↓ is so new. Right?
I couldn't be so nervous like this. I felt like as if I'm doing INFINITE's World Tour! I felt like all my muscles are paralyzed.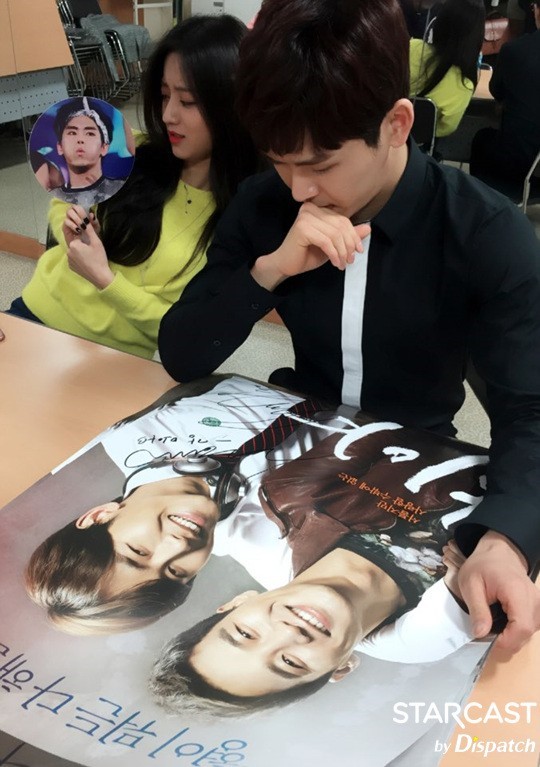 #Supernervous, #Verynervous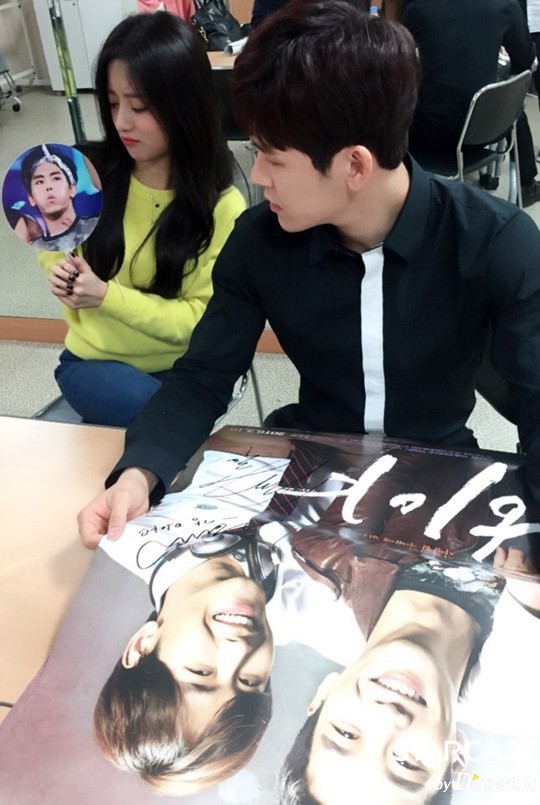 #Minah, #Looks, #Relaxed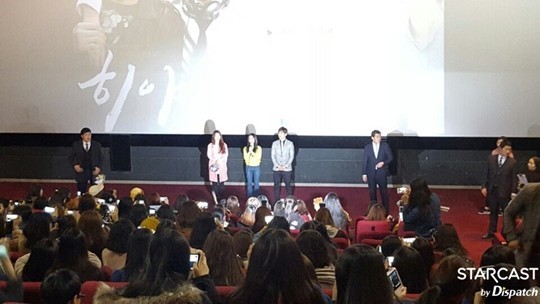 Finally I walked up to the stage. And it was really
unbelievable.
Tones of people were there and I couldn't believe myself standing here.

With STARCAST, I would like to thank all of you once again.
I could become so confident after all. I'll work harder.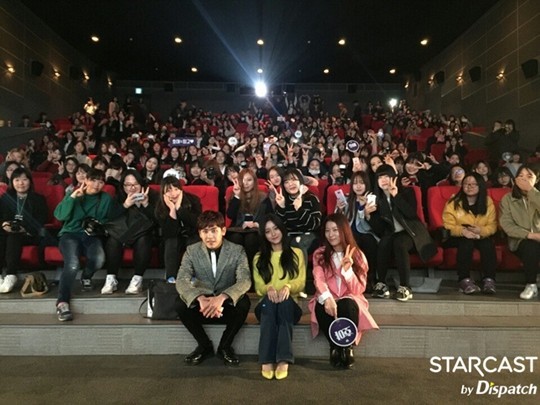 #Don'tforget, #Thismoment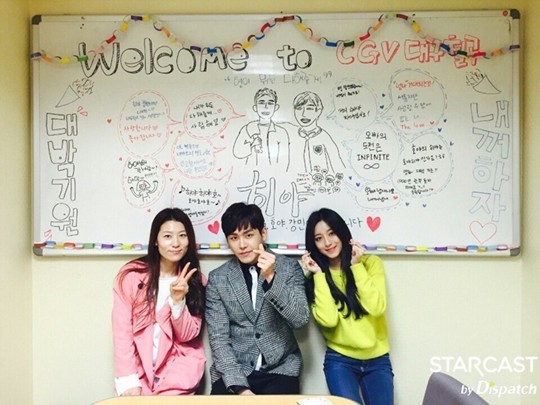 #Daegu, #Stagegreeting, #Successful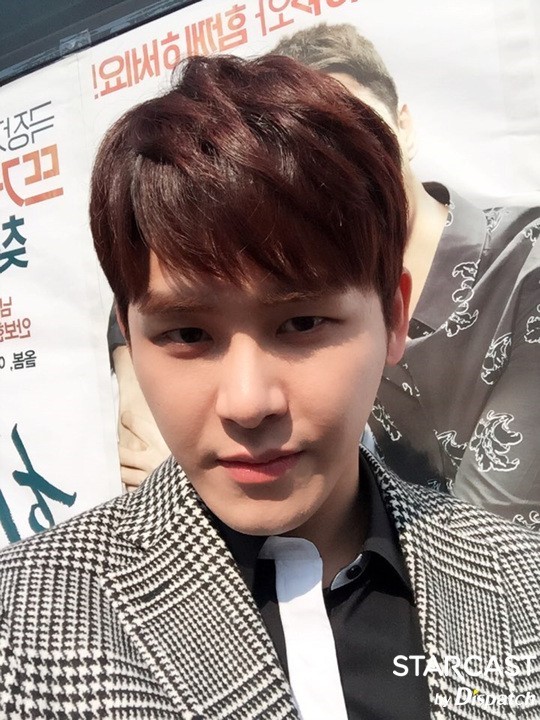 Okay~ Daegu is done here!
Let's move on to Busan now!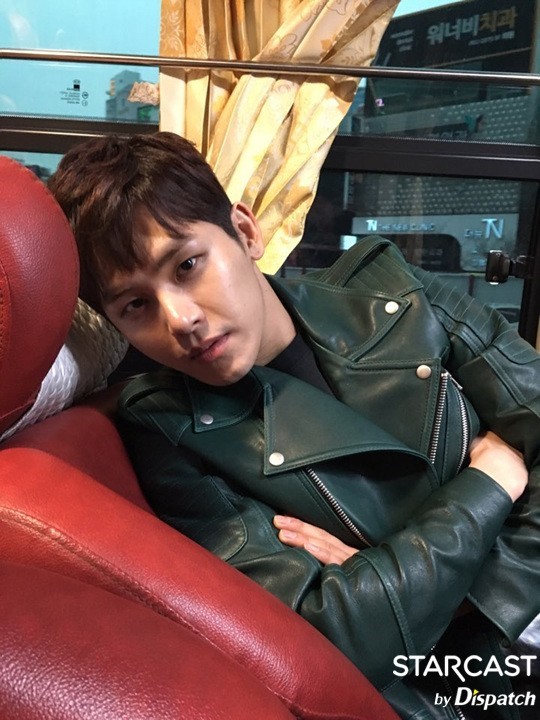 #Thistime #Buscast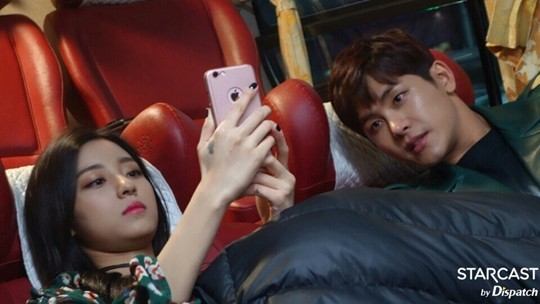 #Checkingout, #Selfietime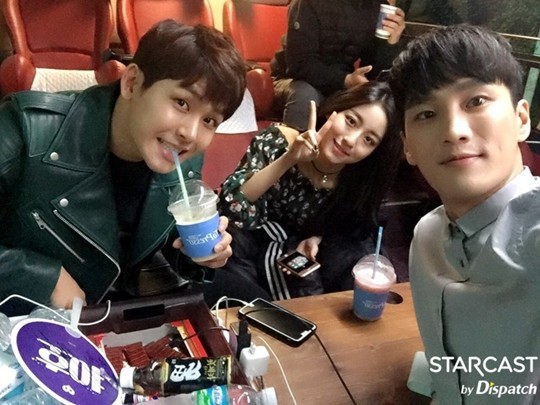 #Cute, #Selfie, #Awesome
Wait, who's holding the camera?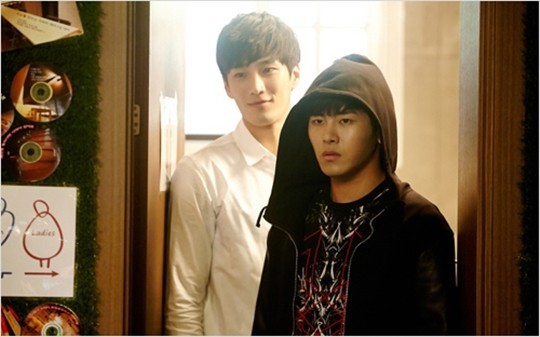 It's actor Ahn Bo-hyun. He played as order brother of me in the movie.
He joined Busan trip! I became so close to Bo-hyun through this movie.
We met up very often because we lived nearby.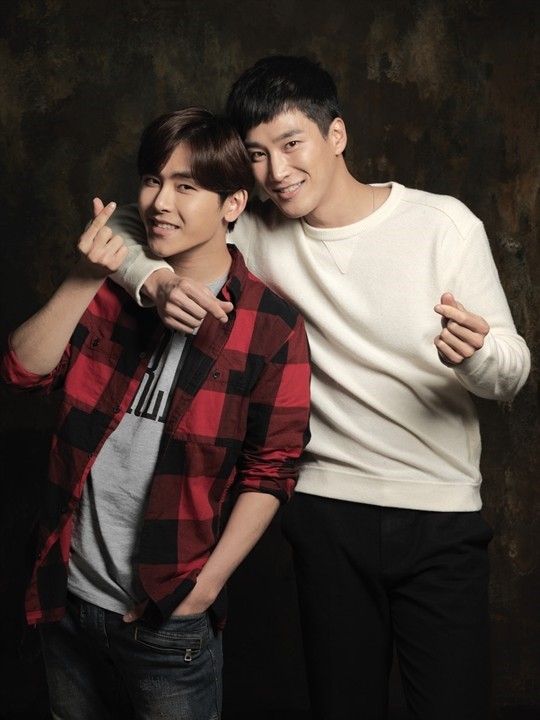 #We #Bromance #Likethis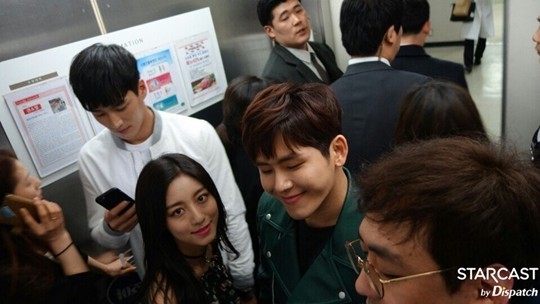 Gosh, I'm getting nervous again.
Once this elevator door is opened, I can meet up Busan fans.
I'm smiling, but I'm not smiling! Do you know what I mean! Right?
Busan is my hometown. Therefore I was more nervous.
I hoped that the door would be opened very soon.
It made me really nervous and dizzy.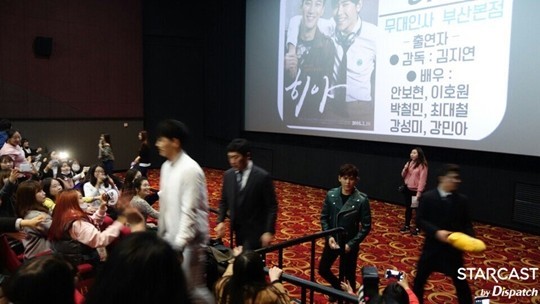 #Stage #Is #Already #Full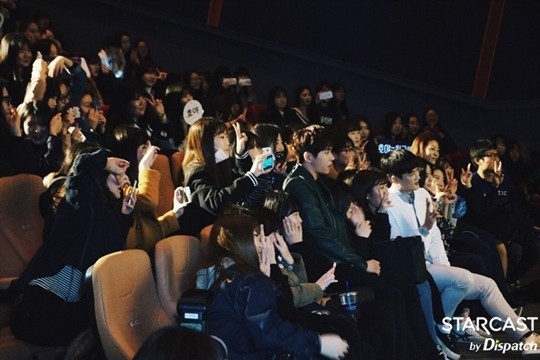 #HOYA, #Power, #Boom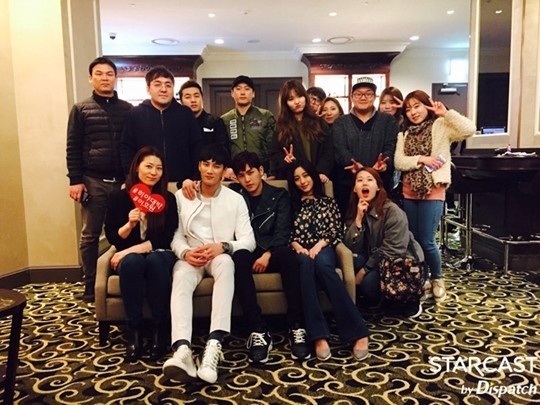 "I was so nervous to be here but at the same time, thank you so much for enjoying with us. I think every one of you smiled to cheer me up. I won't forget this moment forever. I'll work harder and harder. Sing, acting and everything!"
Stage greeting of 'Hiya' was done perfectly.
With Daegu and Busan fan's supports, HOYA could heal himself.
STARCAST support HOYA's new challenge!
☞ Actor is actor, boyfriend is boyfriend. That's right. We brough HOYA's boyfriend-look pictures.
Moreover, we prepared secret eating shows of him too!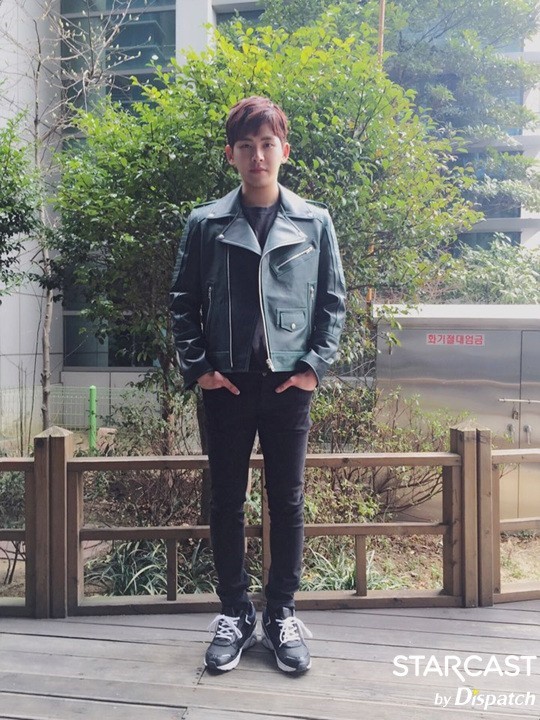 #Eat, #Gettingempty, #Play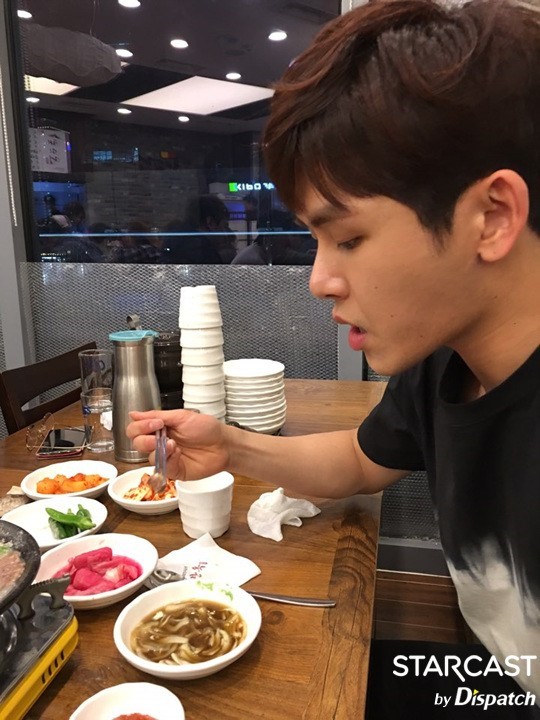 #Boiledmeat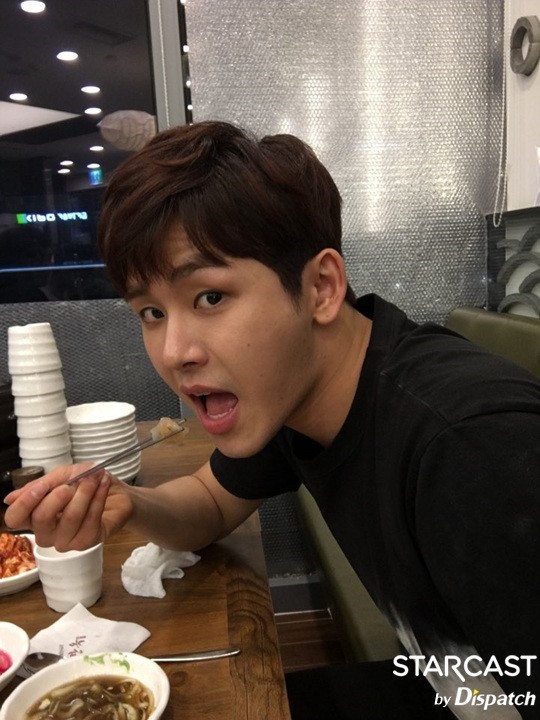 #Onebite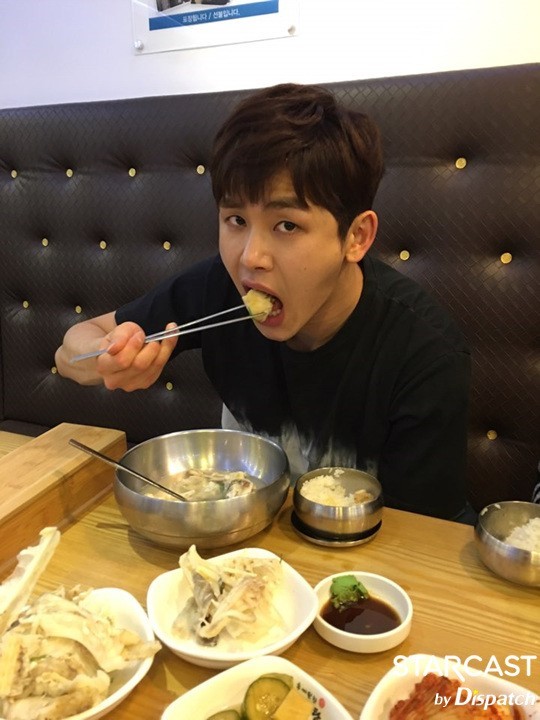 #Codfishsoup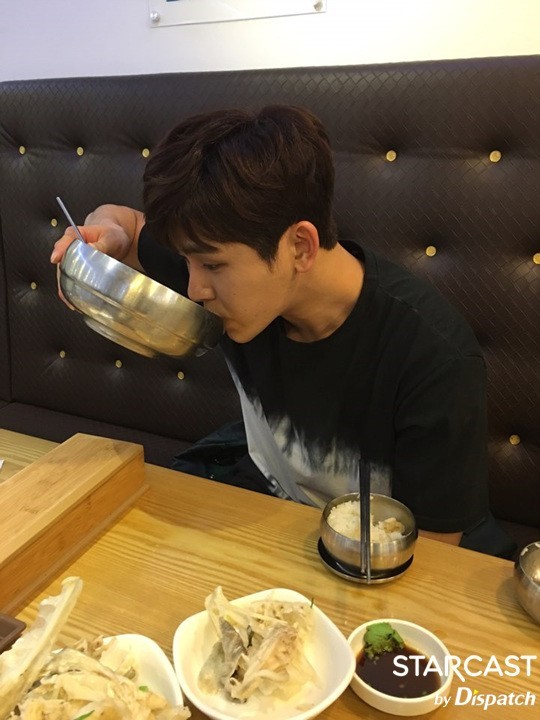 #Soup, #Awesome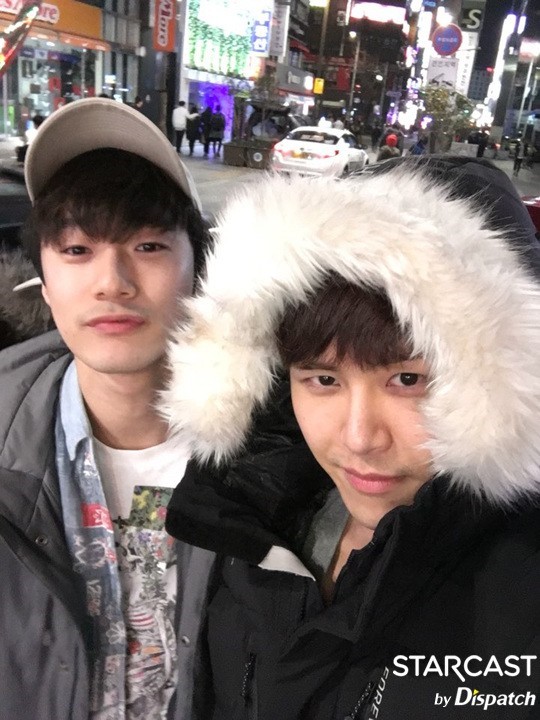 #Real, #Friends, #Right?
Summarize=Kim So Jung (Dispatch)
Picture = Woolim Entertainment