Help INFINITE ONLY and WRITE win on Golden Disk Awards.
THIS TUTORIAL CANNOT BE POSTED ANYWHERE OUTSIDE INFINITEUPDATES.NET
DO NOT TAKE OUT.
1
Download the 31st Golden Disk Awards App on Google Play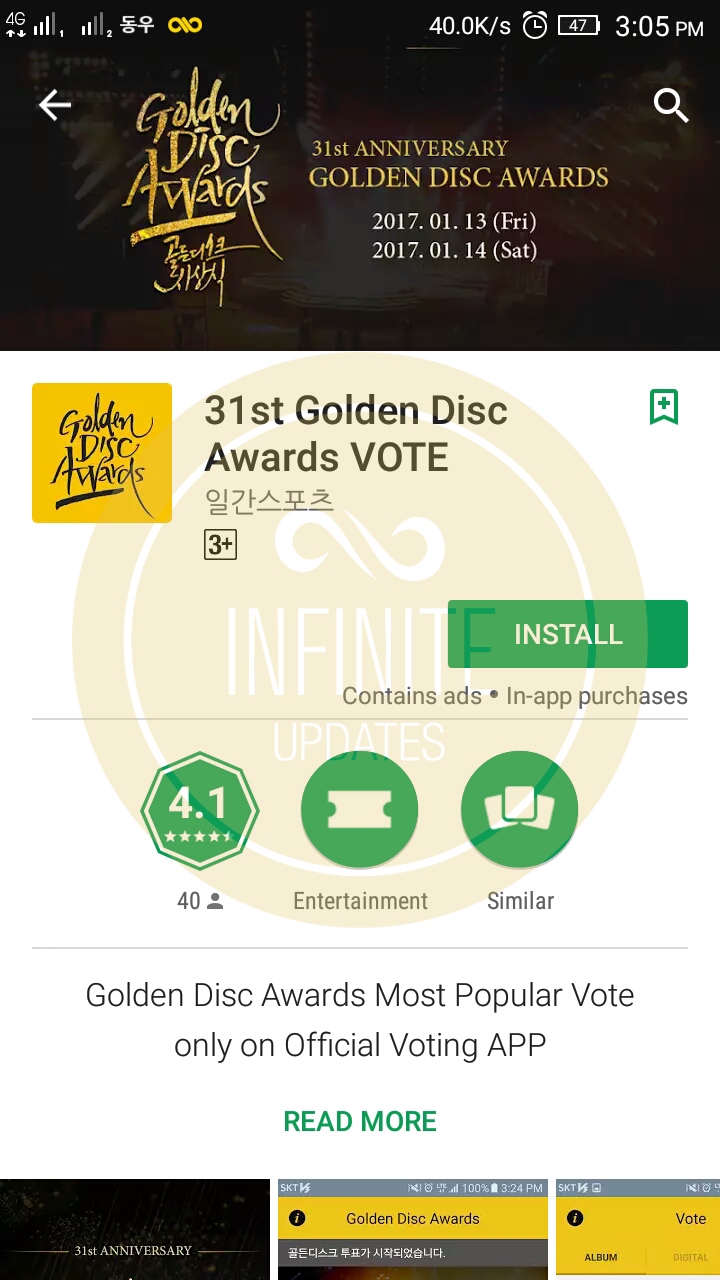 4
*I downloaded the FREE BIBLE for 54 points and played [Web Game] Play Washing Colors for 272 points.
*When you click "Complete a quick action" app it will show you the mission you have to do.
*For Play Washing Colors you have to get 33 points. (At first I thought i have to get 33 points in one game so I played it several times. Later, after I was already pissed for getting 30 points only, I realized that one game really gives you 30 points only, max. So, in other words just win at least 2 rounds worth 30 points each. XD)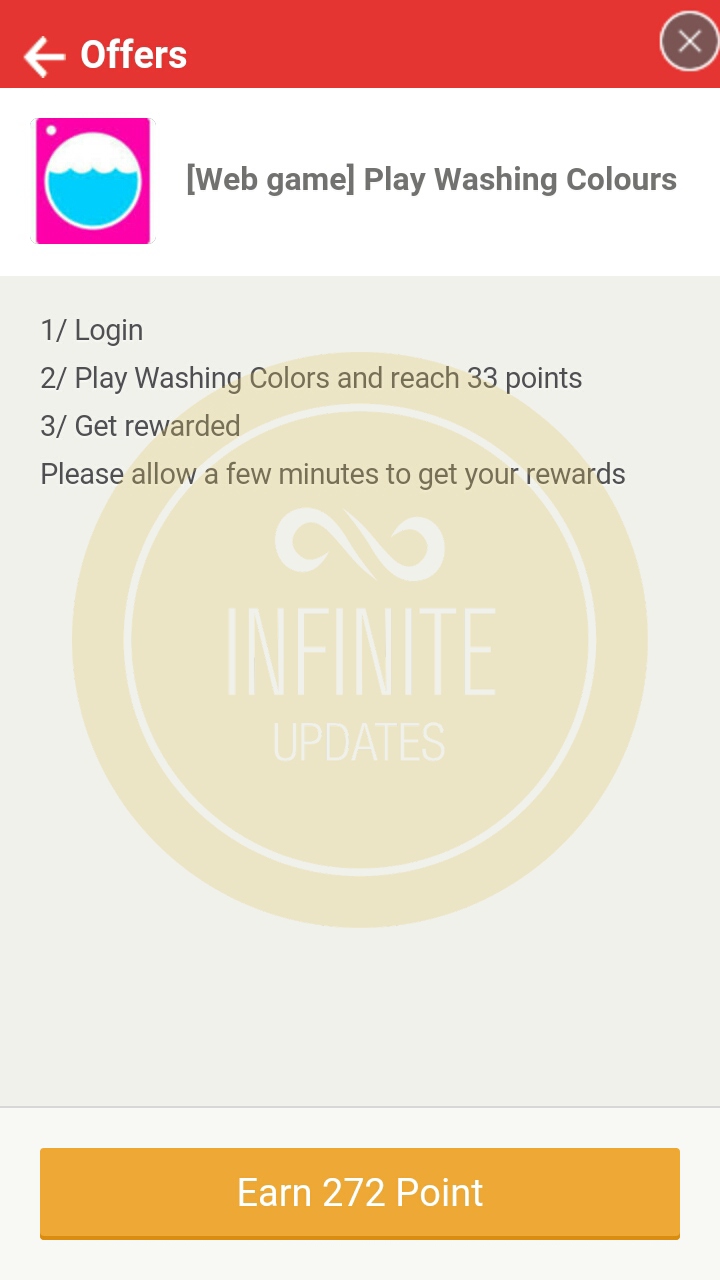 7
Share this TUTORIAL to your fellow INSPIRITS only. If you see any fandoms using this tutorial please report to us immediately. Thank you ♥