Infinite Sungyeol has revealed his expectations of pasta.
On SBS "Star King" broadcasted on the 10th may the best late night snack know how Lee Jin Gon chef and and Park Seung Hon chef had a culinary competition.
On this day Lee Jin Gon let pasta and ramen have a luxurious meeting.Park Seung Hon is the first asian chef to win something in a Europe cooking competition.
Sungyeol revealed his experience of trying pasta during OGS world tour and commented that the pasta is exactly the same as what he had there.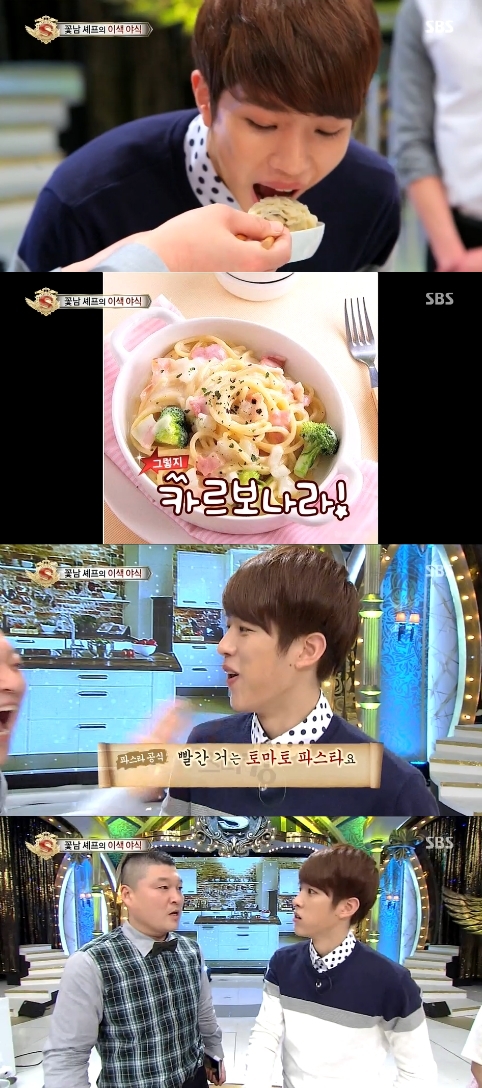 He had cute nicknames for the pastas such as white carbonara pasta and red tomato pasta. These evoked laughters from the audiences.
 
(omitted rest of article not related to seongyeol)
 
Article by: Newsend Jeon Ah Ram reporter
Translated by: Chinggyu of @Infiniteupdates
PLEASE TAKE OUT THE TRANSLATION WITH FULL CREDIT!