ANOTHER SUCCESSFUL PROJECT THANK YOU!!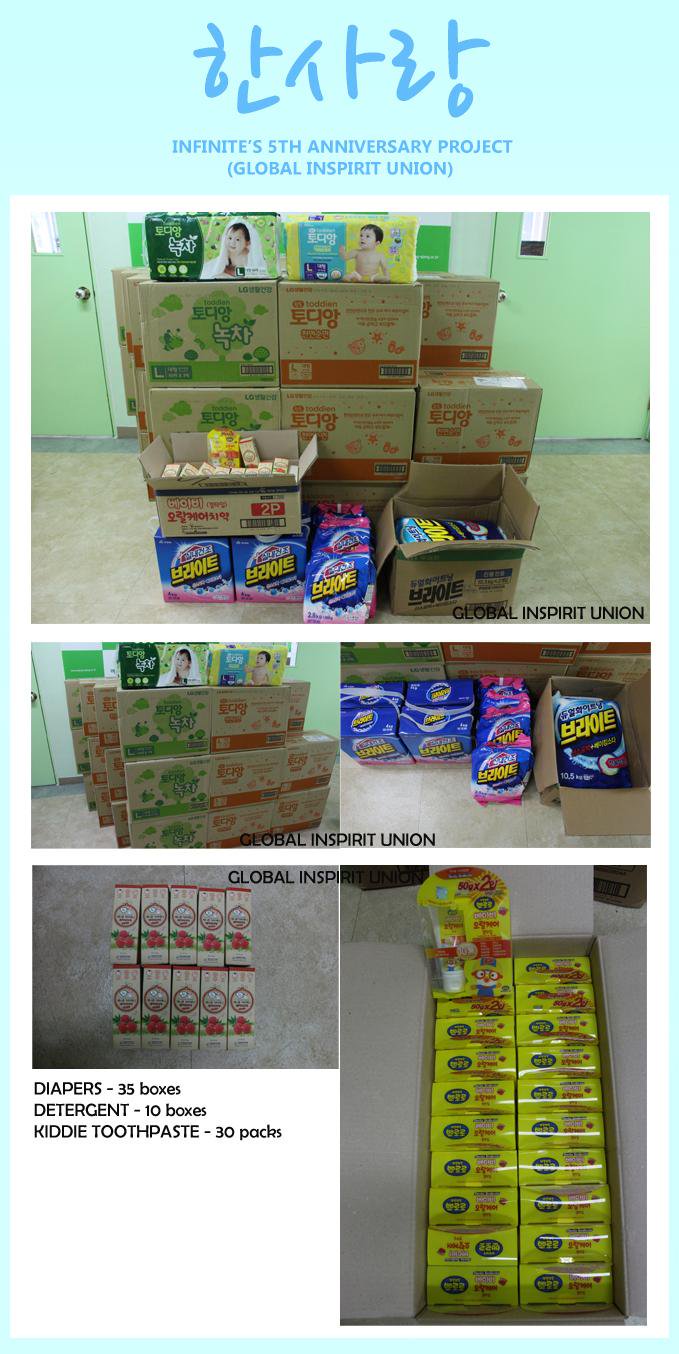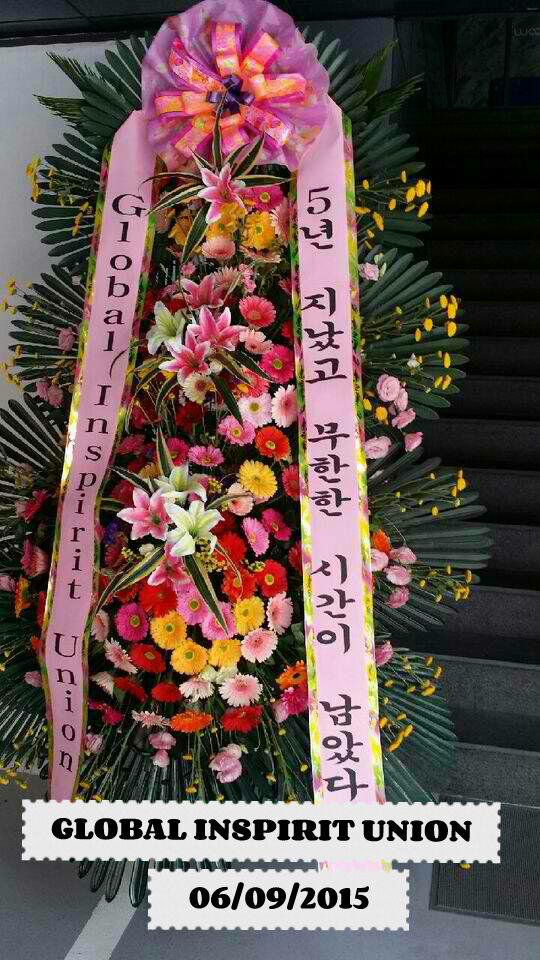 ---
[CLOSED]
After a very successful project last year, Global Inspirit Union is back with its 2nd Project.
This year, we have decided to do something more meaningful.
"ONE LOVE"
We will be donating to an orphanage that homes disabled children.
Summer is coming and the needs of the children will be even greater.
The Beneficiary:

한사랑장애영아원 (One love disabled children's shelter) is a non-profit organization that provides shelter, food and care for disabled children.

This shelter is under the Green Umbrella Children Foundation which MyungSoo had supported | LINK
check: ajang-ajang.or.kr
GROUP DONATION
USA – @INFINITELYB2ST
FRANCE – @French_Invasion
CHILE – @In_InspiritCH 
BOLIVIA - Infinite Bolivia
GREECE - @StelaGeorgiou
MEXICO - @inspirit_mexico
MALAYSIA - @TWamanda_gyu
JAPAN - @MineMyngsL
AUSTRALIA - @Yeji_chusa88
INDONESIA - @MeliaChoi
PHILIPPINES - @anjellie_ka / @shinelight_sk / @ifntchodingyeol
*For those without country representatives, we have a Paypal account where you can donate personally. Here is our PayPal account : yeji.hwang@gmail.com
We need more fanbases who can help us in this. If you want to join us just please contact us at infiniteupdates7@gmail.com
We are hoping for everyone's participation. Let's do this together.
PROJECT POSTER: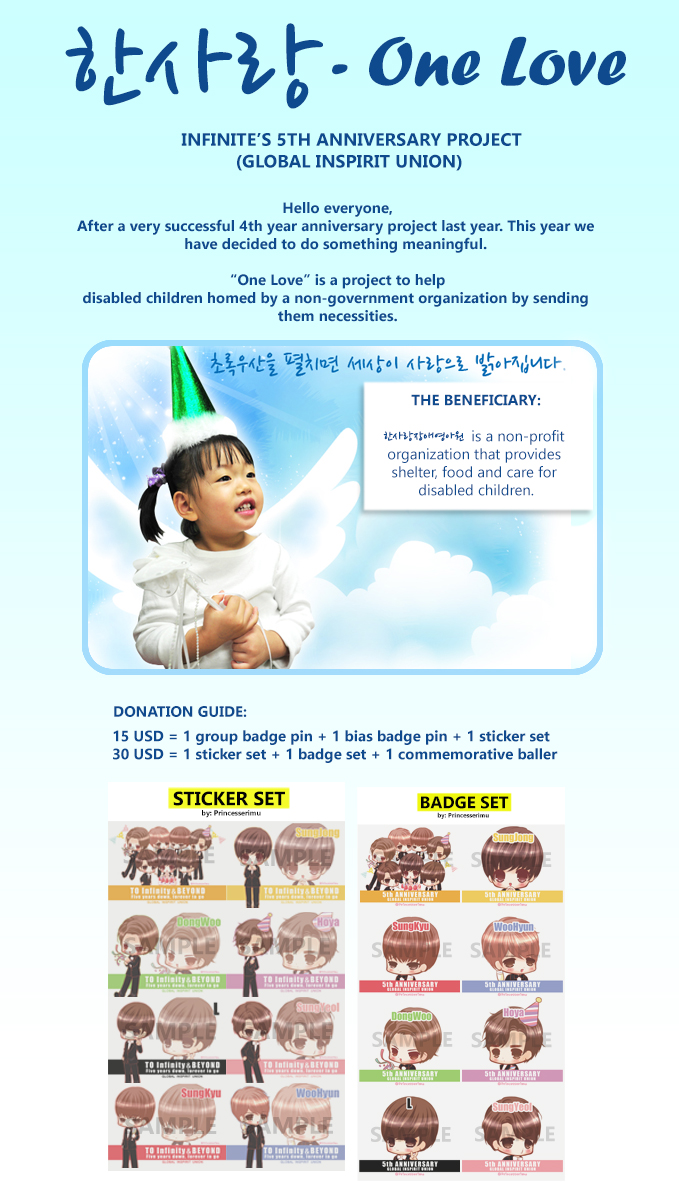 GIFTS TO DONORS
Thanks to @Princesserimu ^^