[OSEN=Lee Hye Rin] In the desolate age, would romanticists' power be strong?
Popular group INFINITE is coming back by claiming to be the last romanticists in the world with their 2nd regular album on the coming 21st of May. They are aiming to capture not only teenagers' mind, but also women's in 20~30's by becoming romanticists in tough reality with their title song, 'Last Romeo'.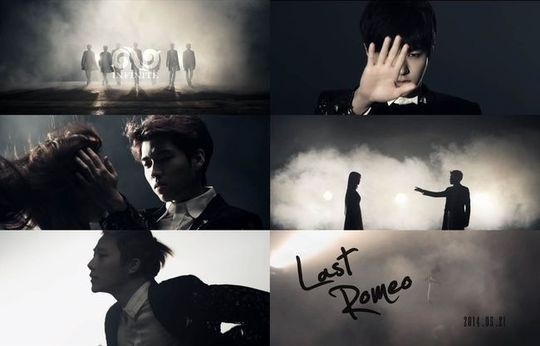 They have maximized their comeback scale. They are holding their comeback showcase in 3 countries; starting in Japan on 19th, 20th in Taiwan and 21st in Korea. They are showing off that they have broadened their activities which were limited only to 5 cities with their last song, 'The Chaser'. It seems that they are going to make their top popularity certain.

# Act 2, It is their new debut
Their new album title is 'Season 2'. It means that they are going to start new by folding up their last 3-years-activity to Season 1. The end of their Season 1 was at their world tour. Their progress of becoming a popular group has been dramatic, growing steadily and difficultly from their small entertainment. They have forewarned a new Season 2 when Woollim Entertainment became SM C&C's label.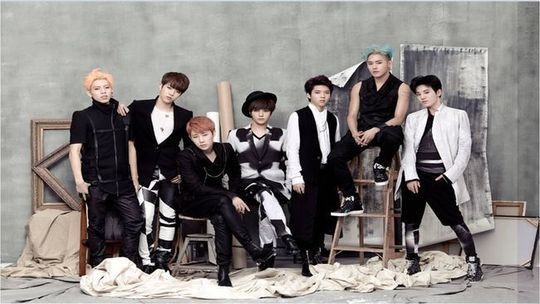 The opening of Season 2 has been prepared massively. They displayed their stature with their showcase in three countries, and maintained hot fandom becoming one of the most expected massive comebacks in May. If Season 1 was heading for the top, then Season 2 is aiming for safe maintain in the top. They have scheduled to act more widely in US, China, etc.
# Romeo confronting the brothers who came back
 The world last romanticists' rival is going to be the brothers who came back. The comebacks of brothers such like 'god', 'Whee Sung', and 'Fly to the sky' is intense. 'Fly to the sky' is 'all killing' the 10 charts releasing its 9th regular album on 20th. 'god's song is getting hot response by stimulating old nostalgia to people who have been hurt from the Saewol ferry accident.
 'Last Romeo' has the chance of winning also. The real sound of the song which is based on rock is rather ponderous and determined when they sing 'I only see you'. This song makes their charm more maximized, who has sung about 'strong love' since their debut which made them being called as 'obsessed-dol'. Their strong point is that they have reenacted romanticist who is women's ideal type in all age. They are highly supported by women in 20~30's with their 80~90's retro style songs. Interest is focused on them whether they would be successful in opening Season 2 being romanticists in this tough world than before.
[Copyright ⓒ 한국 최고의 스포츠 엔터테인먼트 전문 미디어 OSEN(www.osen.co.kr) 제보및 보도자료 osenstar@osen.co.kr 무단전재 및 재배포 금지]
Source: Naver Star
Shared by L for (infiniteupdates.wordpress.com)
TAKE OUT WITH FULL & PROPER CREDIT