The idol group Infinite is gaining attention for being 'thoughtful-dols' with special fan-loving hearts.
Infinite had their goodbye stage for their 2nd full album 'season 2′ on SBS 'Inkigayo' on the 29th. They performed 'Shower' which was composed with the novel 'shower' by Hwang Soon Won's novel 'shower' as a motif.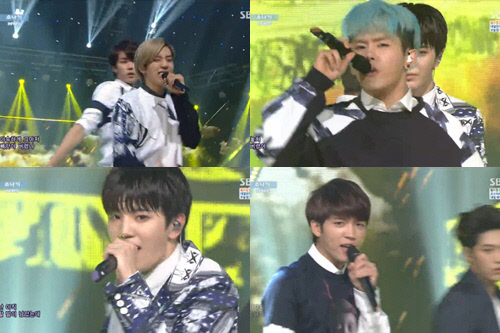 To see Infinite's goodbye stage, 400 members of their fanclub 'Inspirit' were waiting from early in the morning until 12 noon. But because of the broadcasting company's circumstances only 170 fans were allowed in and unfortunately 230 fans had to turn back.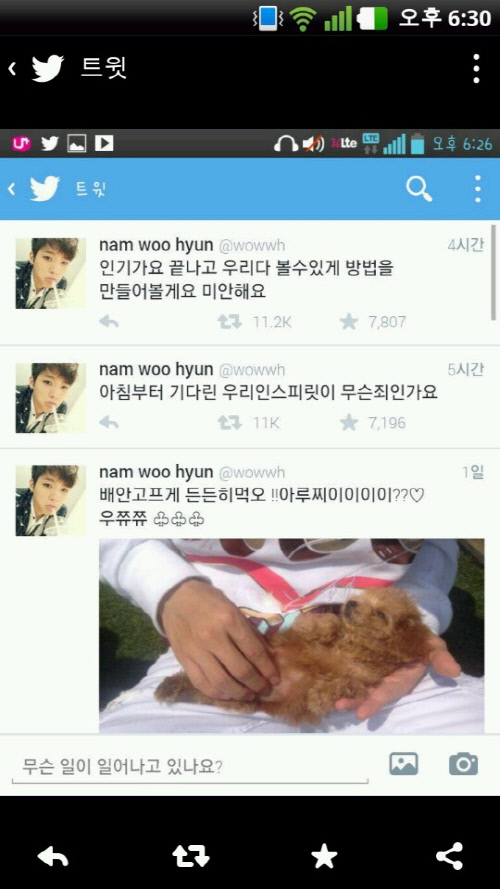 Infinite heard about this and members Woohyun, Sungyeol etc. apologised to fans through their SNS accounts. Woohyun posted on his twitter "what fault is it of our fans who waited since morning," "I'll try and make a way for us to see each other when Inkigayo finshes. Sorry."
Afterwards, Infinite held a fanmeeting for fans who were unable to see their 'Inkigayo' stage and used their own money to gift fans with 'rice burgers' and conveyed their thankfulness.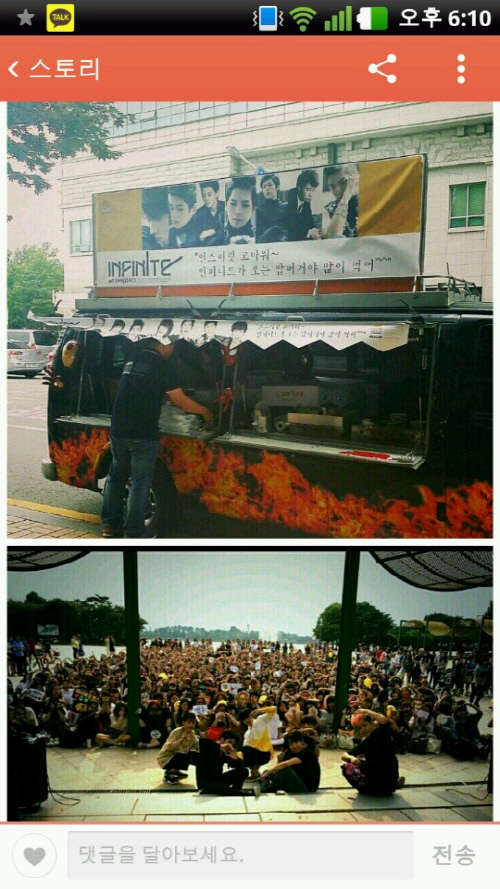 A person involved in the entertainment industry who saw this fanmeeting said "A singer went around themselves because their fans were disadvantaged, apologizing and buying them rice burgers with their own money. As they were buying the burgers they said 'sorry for buying you rice. We'll become more successful next time and  buy you meat. Its a very warming and rare sight to see these days."
From: Sportsseoul
Translated by: Admin Yeji for @InfiniteUpdates
Take out with full credit.