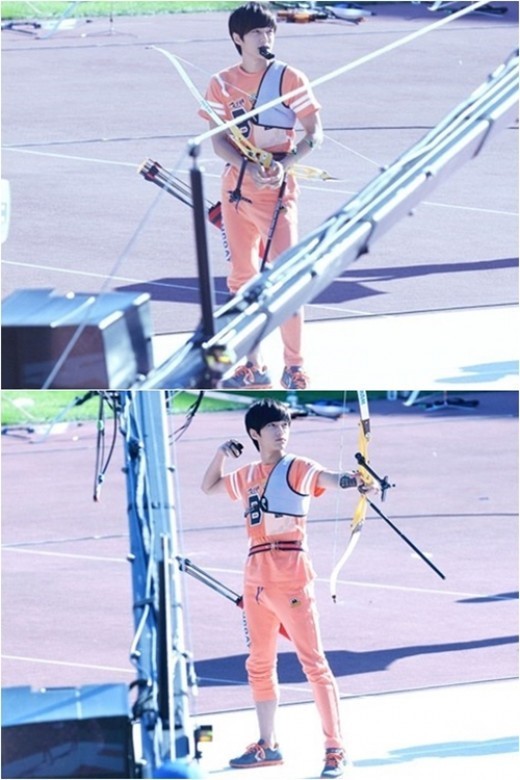 A picture of L from the boy band INFINITE is a hot issue.
Several pictures have recently been uploaded on an online community board with the title, "INFINITE's L spotted during the recording of 'Idol Star Olympics'. Is it a sportwear photo shoot?"
In the picture is L participated in the recording of MBC ''Idol Star Olympics' in the morning of September 3. L is about toshoot an arrow in an orange training suit. 
His visual was just exceptional. L showed off his tall height of 180 cm and good-looking face. His own mysterious aura captured the hearts of female fans.
Fans responded with comments such as, "L is really handsome" "It looks like he shoots an arrow for a photo shoot" "He is too handsome" "He is a man a god bet everything on" "Looks like a photo shoot" and "He looks mysterious."
L released his second photo essay 'L's Bravo Viewtiful part2' on September 4.
credit: tvreport.co.kr via: naver
posted by: ANJELLIE_KA for INFINITEUPDATES