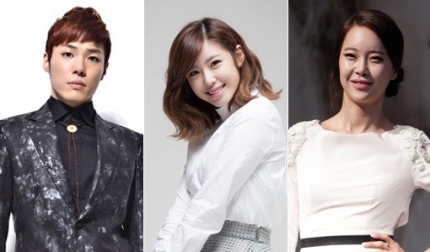 The comebacks that were stopped due to the Sewol ferry incident will be resuming on May. From this, Music shows will return to normal schedules from next week onwards.
Male group EXO and singer GNA activities which were halted suddenly due to accident are in waiting mode now. They will begin their promotions carefully in middle of May.
Singer Hweesung and Secret Jeon Hyun Sung will sell their digitals from 12th May, Baek Ji Young will sell her digital on the 19th. Infinite will plan to comeback on end of May.
EXO's comeback which was planned to be on 21st April and GNA are still planning their exact comeback dates which will be on the 2nd week of May.
Jeon Hyun Sung who has debut for 5 years will show a mature side through her single 'Top Secret'.
Baek Ji Young will release a powerful ballad for her comeback. You can expect to see her on music shows.
Usually 2-3 weeks before album release there will be a series of promotions and teaser concepts and videos,however this time comebacks will be of a lower profile one.
Article by:Kim Won Geom of Donga sports news
Translated by: Chinggyu for Infiniteupdates
PLEASE TAKE OUT WITH FULL CREDIT!