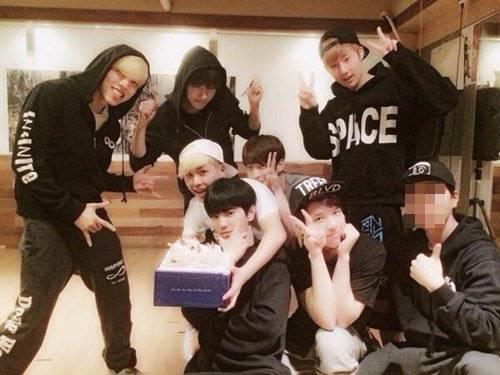 Happy birthday to INFINITE's Hoya, who turned 23 (24 in Korea) on March 28!
On the same day as his birthday, he started to gain a lot of attention through online communities as netizens discovered that he already celebrated his birthday with fans two days before on March 26!  It turns out that fans hurried early to the filming site of his KBS variety program 'Our Neighborhood Arts and Physical Education' on that day to wish him a happy birthday after he finished recording.
To pay them back for this sweet act, Hoya treated them to a dinner of dong tae tang (frozen pollack pot soup) and jokbal (pork hocks)!  INFINITE fans took to the internet to brag about his generous act towards his fans.  One person who claimed to have been there said that he stayed to eat with the fans, waited until everyone was done, paid the bill, and then left.
Netizens said, "The fans must have been so happy," "Hoya is so kind," "The atmosphere seemed really nice, too, so I'm very jealous," "I wish other celebrities would emulate Hoya's consideration for his fans," "I think Hoya has a very big heart," and more.
In addition, leader Sunggyu uploaded a picture of the group celebrating Hoya's birthday with a cake onto Twitter and wrote, "Hoya, happy birthday.  I like you."
Happy birthday again!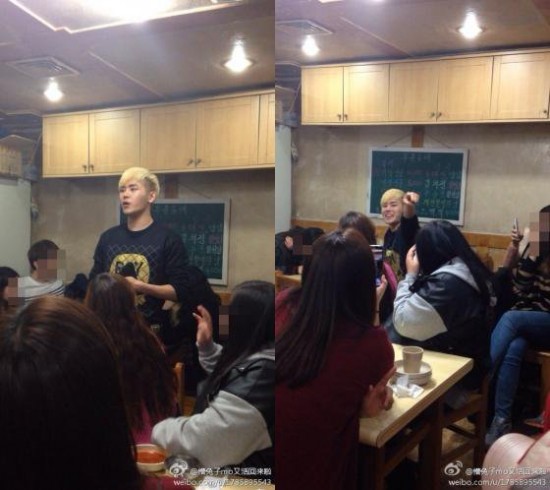 Source: allkpop
Shared by L for (Infiniteupdates.wordpress.com)
TAKE OUT WITH FULL & PROPER CREDIT