Step 1:
Go to this link and register - MELON
Step 2:
FIRST PAGE
CLICK the top most check box as shown in the picture and click the light green button at the bottom.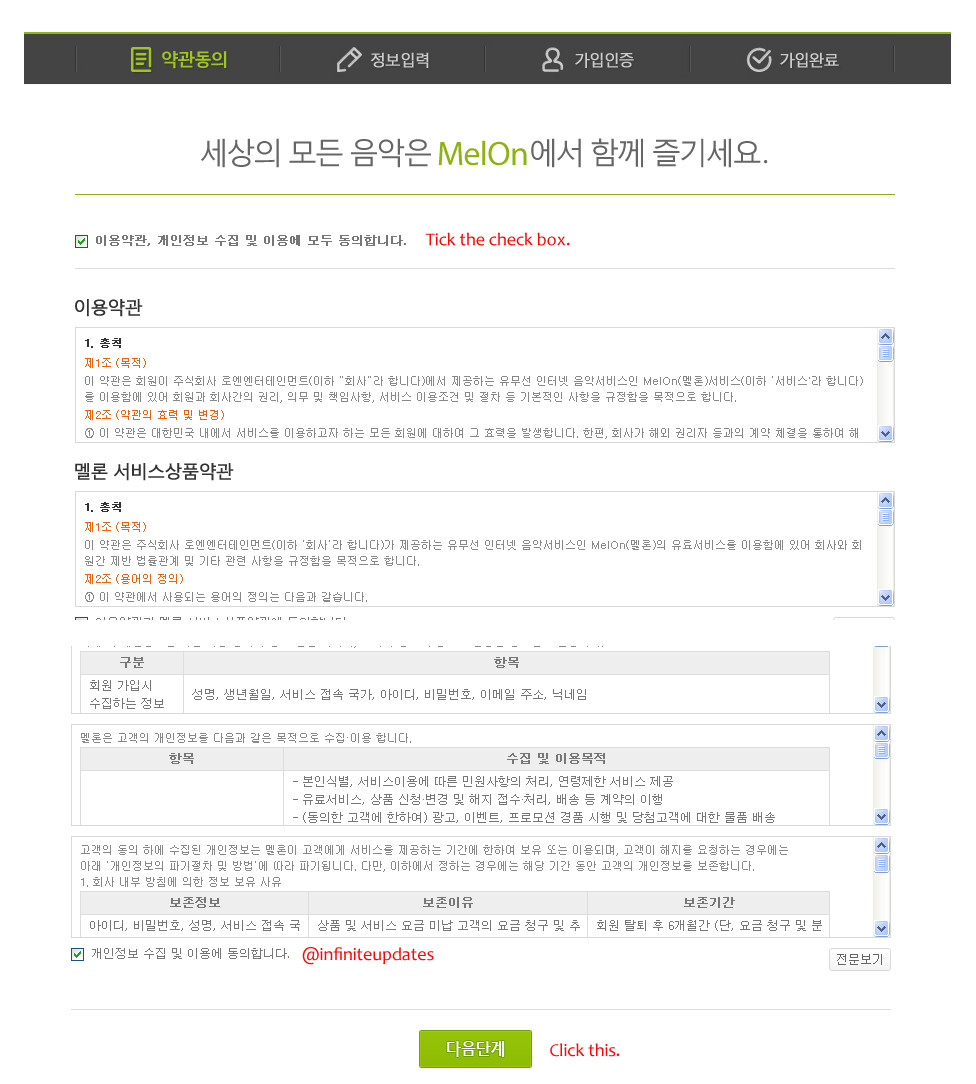 Step 3 :
Fill in the box with your personal information
(Follow the instructions in the picture below.)
Note:
Name should be ONE WORD.
Password should consist of NUMBERS and LETTERS ; no repetition of letters & numbers used ; no consecutive numbers
(Correct Password: asdfg321)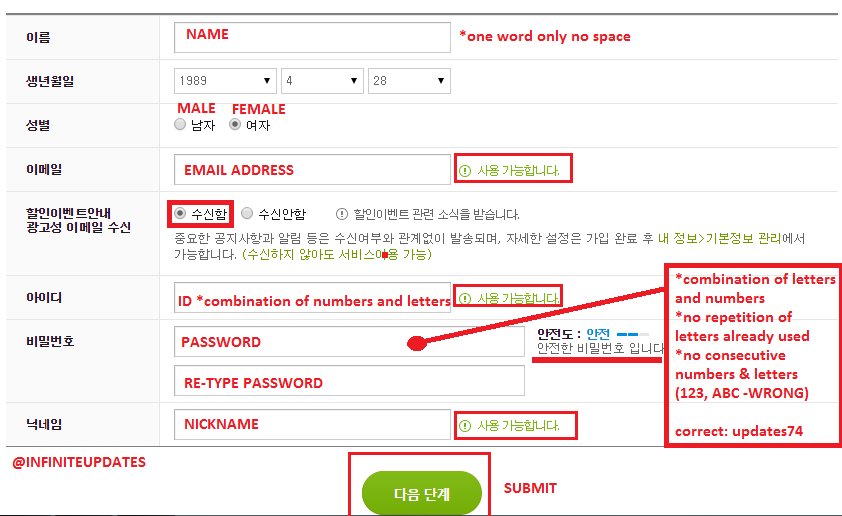 Step 4 :
Check EMAIL (SPAM box most of the time)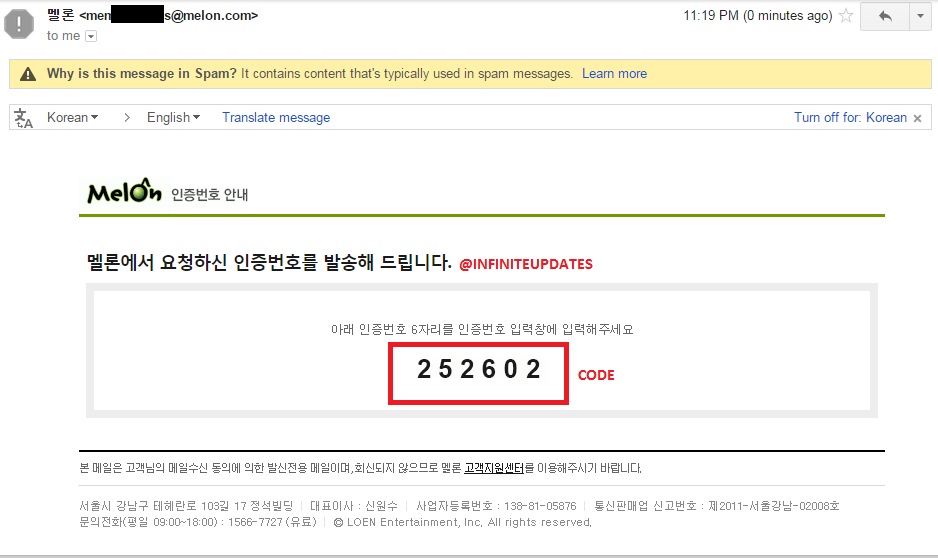 ENTER THE CODE AS SHOWN BELOW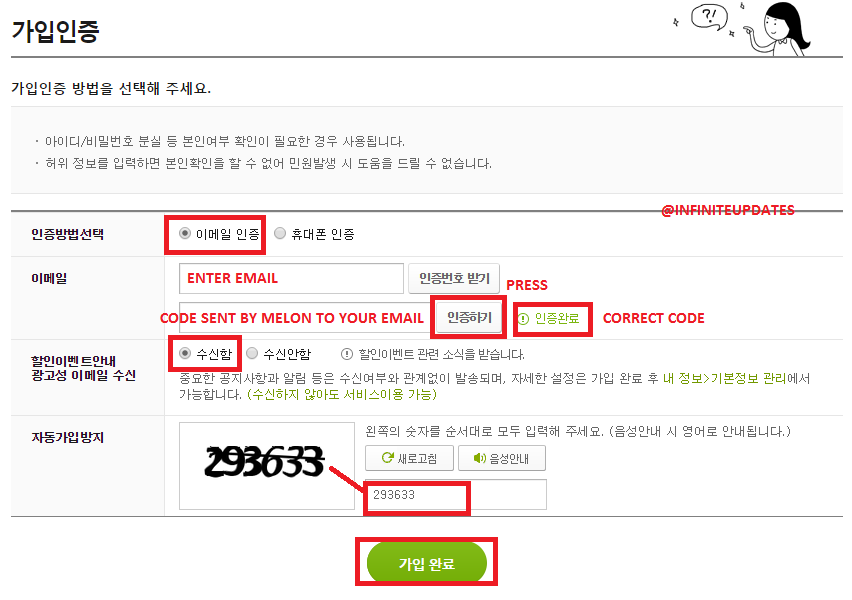 REGISTRATION COMPLETED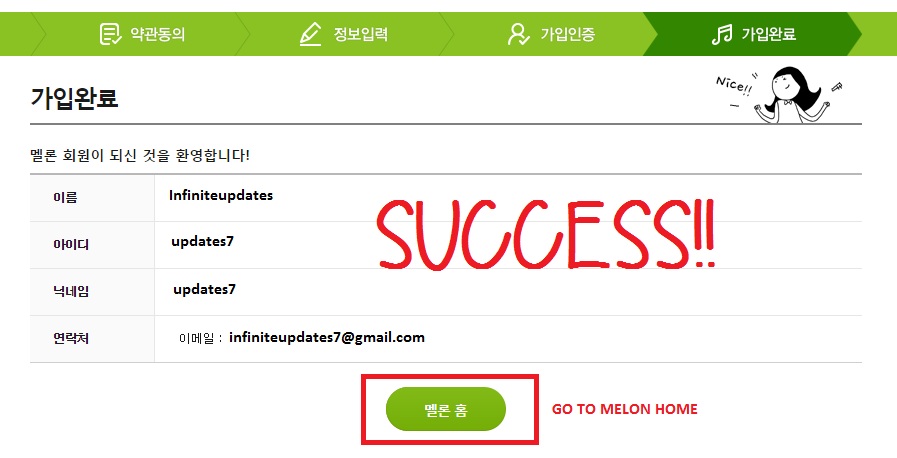 Log-in HERE: MELON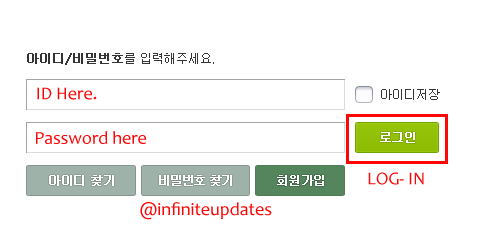 FINALLY VOTE FOR SUNGGYU HERE:
Link: VOTE

[PLEASE TAKE OUT WITH FULL CREDIT]
created by: ANJELLIE_KA of INFINITEUPDATES