"♬ I'll give you so much love that you will never be envious of others"
14th of March, 2 trainees met each other,the aces are sending out hearts,doing winks and making use of balloons. It was just a spur of the moment. These aces are prepared to making the women hearts' flutter.
This ace at gathering hearts,who he is?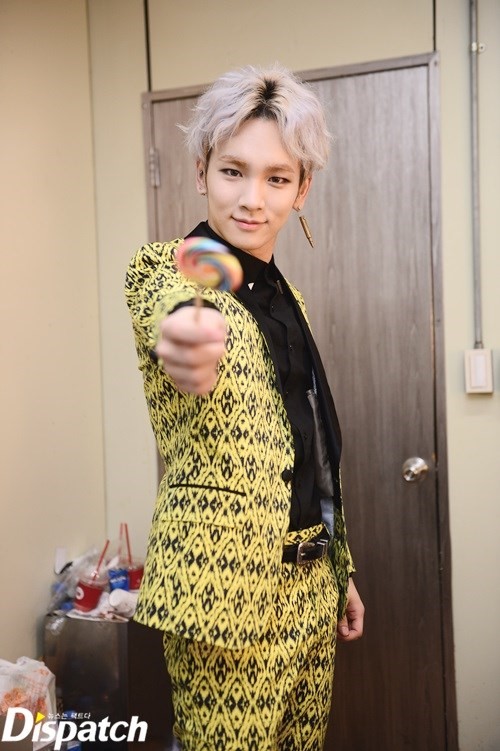 "I am a key which can open anything!"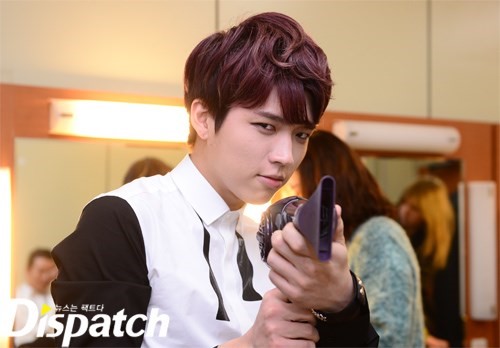 "I am Nam trainee!"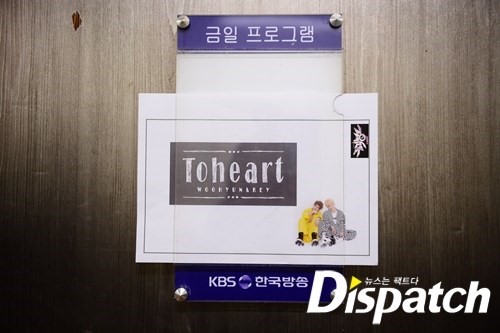 In Seoul's Yeouido-dong, KBS's "Music Bank" waiting room, we met Toheart. Who is Toheart? It is a hybrid duo formed by Shinee's Key and Infinite's Woohyun. They are recieving lots of love recently through their new song 'Delicious'.
That day was Toheart's groundbreaking debut stage and white day. To commemorate White day, Toheart gave out lollipop sticks to the fans. We predicted that the fans' reactions would be really powerful. Their first stage was similar to seeing a flower bloom.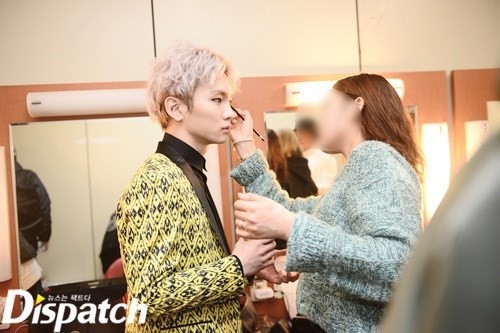 "I am doing my eyeliner"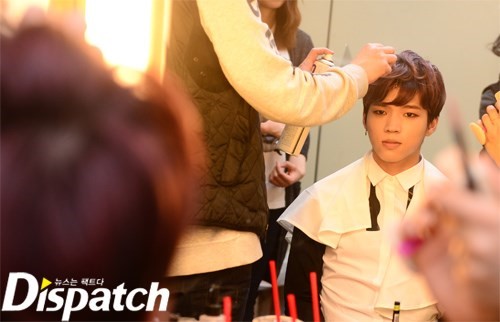 "So sweet boy"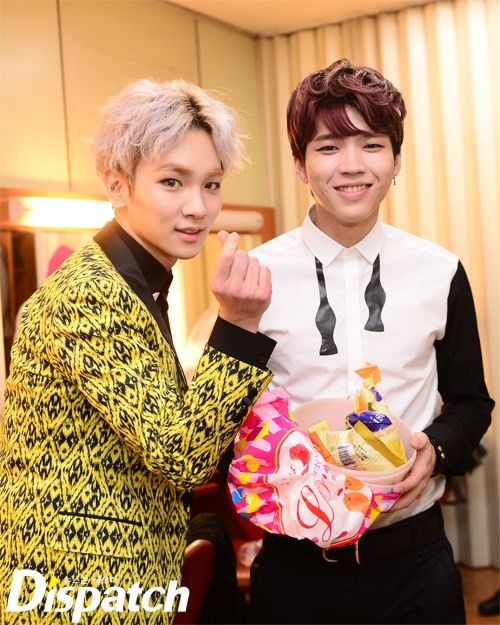 In reality, talking about trainees it is Toheart and talking about Toheart it is trainees. They are 24 hours in training mode. They always train separately. They are engrossed in doing aegyo poses in front of the camera. In this way, there is no way for fans not to fall in love with them. These moments were captured by 'Starcast' cameras.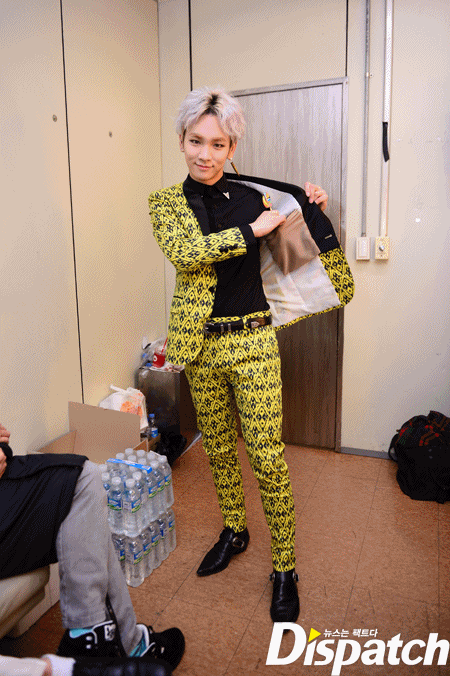 The aegyo storm by Key is similar to the lyrics sang by Toheart, "so sweet boy". Is he giving out the sweet he is hiding in the inside of his jacket or not... He is doing mildang to the camera. (PS.mildang means the way girls always blow hot and cold towards a guy she is interested in) He is such a professional at doing fanservice,similar to a veteran.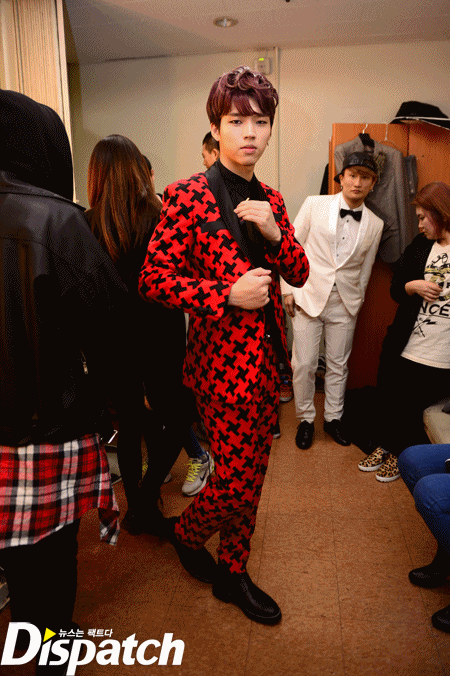 There is no way Nam woo hyun would fall behind Key. Of course Woohyun is not an easy opponent. The heart machine's power is taking out the lollipop from the inside of his jacket and promoting their new song. And Woohyun also pretended to eat Key's french fries handphone case.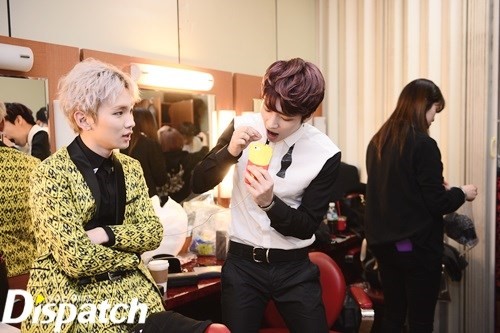 "Nam.Woo.Hyun trainee practical."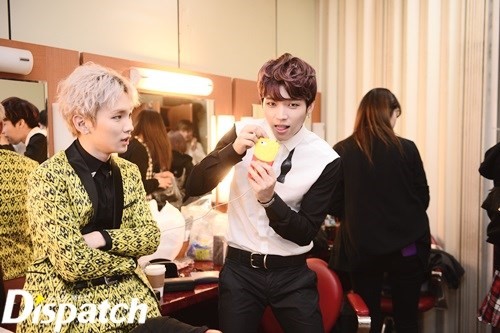 "French Fries,Be mine"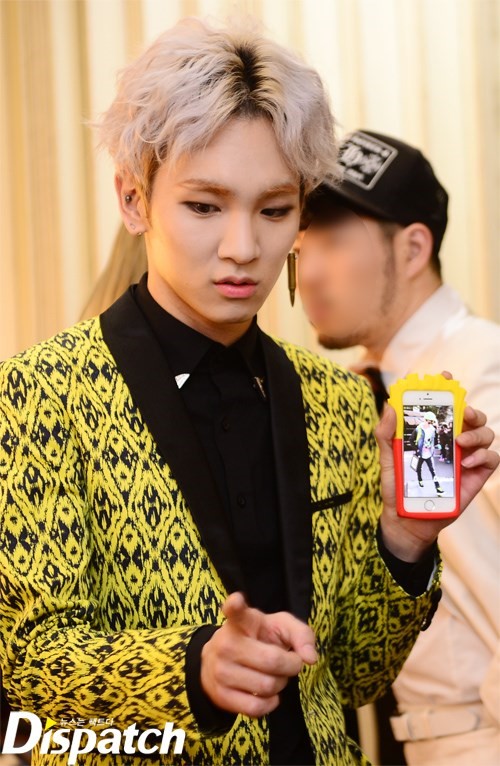 In between of this, Key's fashion while going to work received a lot of attention from the reporters. He seems satisfied with the caption that was given to his outfit. The photo is this...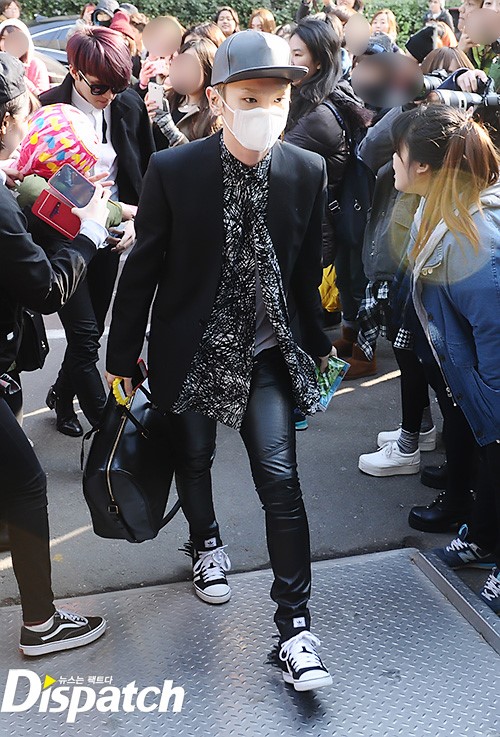 "Key's sleek fashion while going to work."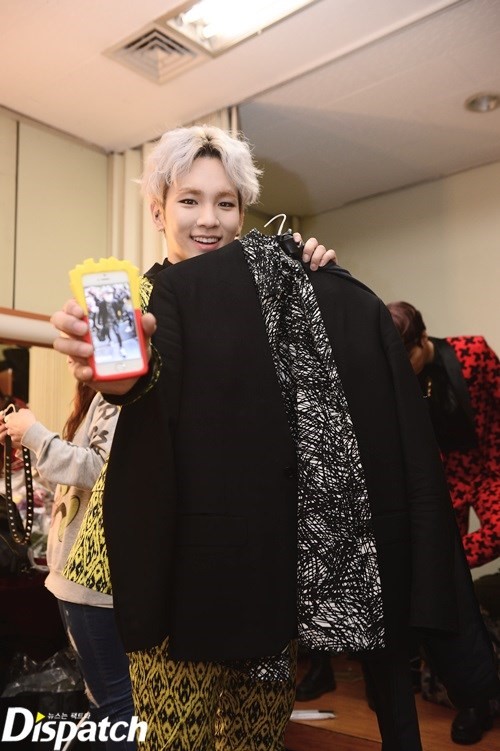 "The outfit is none other than this."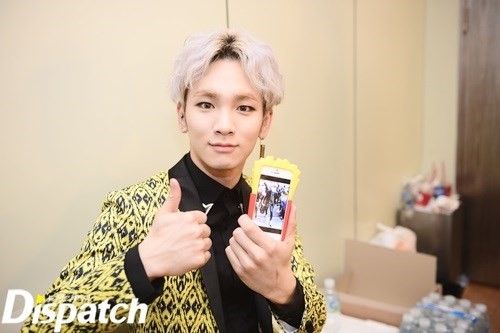 "I am an idol fashionista!"
The trainees get a short break. They have to do a pre-recording rehearsal. And after 30 minutes...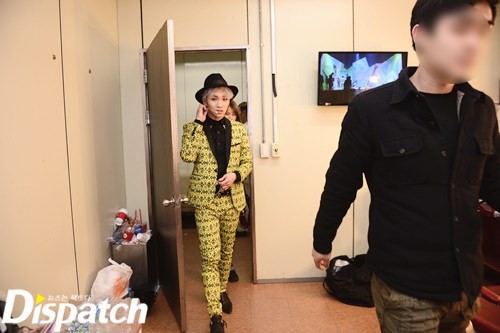 "Delicious,rehearsal has ended~"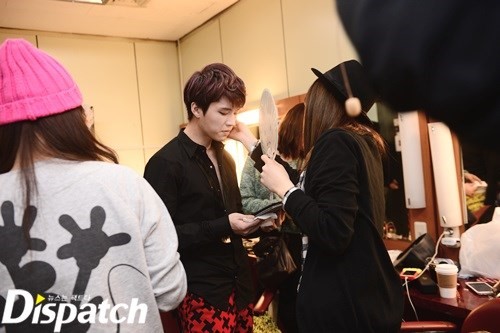 "It is too hot! Strong wind from a hand-held fan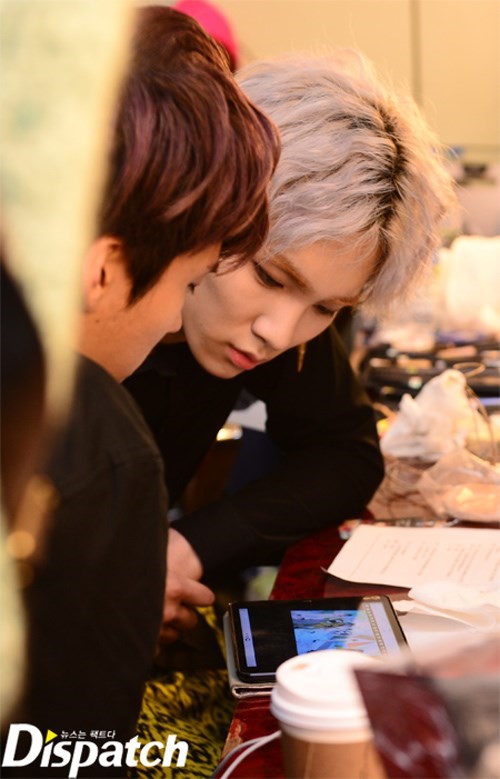 "Monitoring critical parts."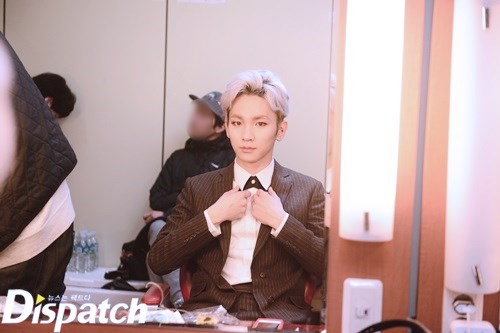 Before we knew it, Key came out after changing his clothes. In this broadcast, he changed clothes for the song "Tell Me Why" recorded in the album. The elf of just now disappeared and cannot be found anymore. The hairstyle was also changed to something neat. It was a transformation befitting of a sorrowful song.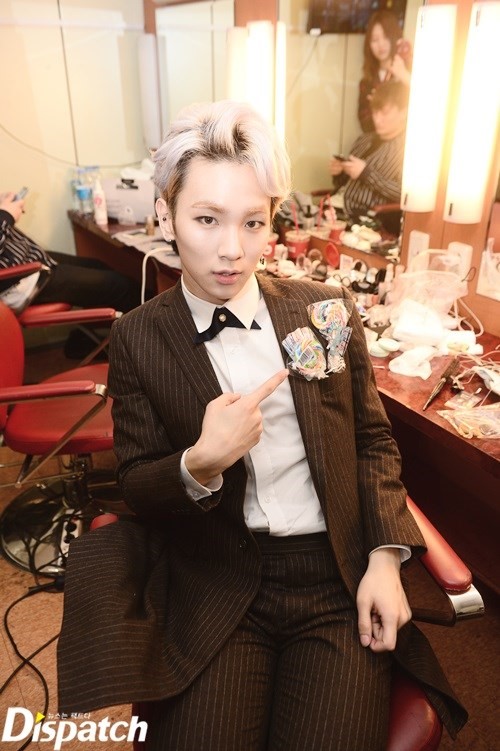 The trainee that we have forgotten about came back again.Key took 2 lollipops and Oh My! He did a pose. He hid one side of his eye, shook the lollipops and made kissy lips. All "Shawols", enjoy trainee Key!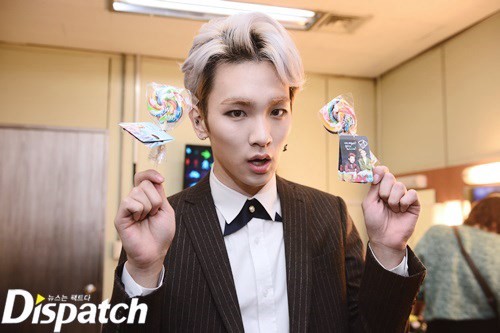 "Infinite training~♪"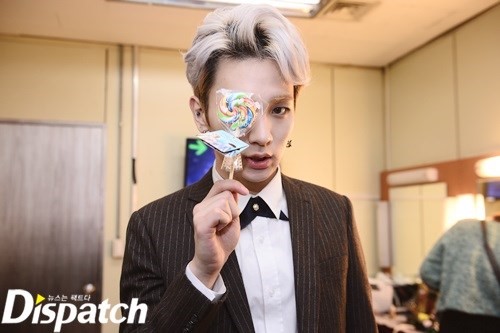 "Playing to my heart's content"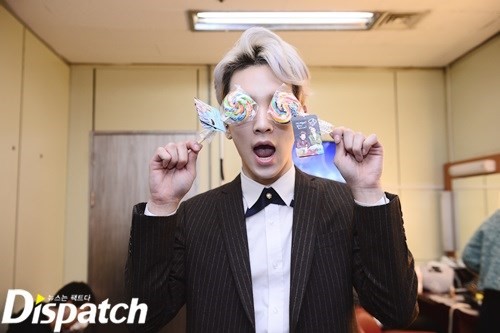 "Gwangdae-yeok trainee dol Key"
Woohyun recieved stimulation from Gwangdae-yeok's Key. Nam Woohyun started to unleash his personality of a heart machine.His skill makes us go Oh! My . He made a heart using 2 fingers. And he made a cute pose. For now, all "Inspirits", take a look at these pictures again and again.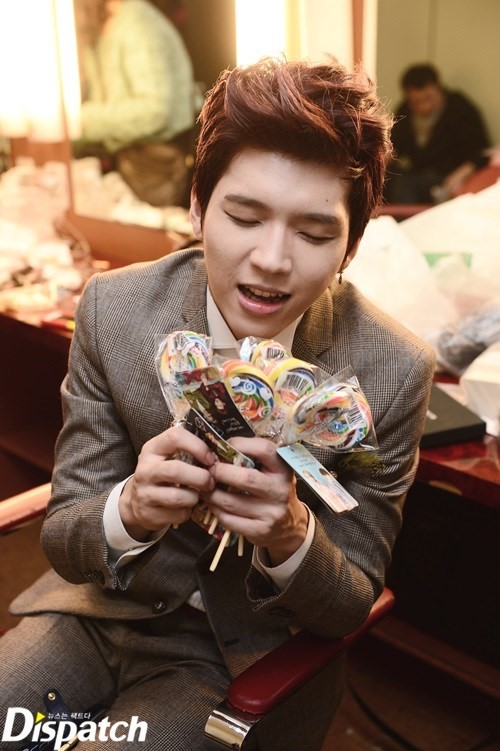 "I am not a trouble but heart-maker"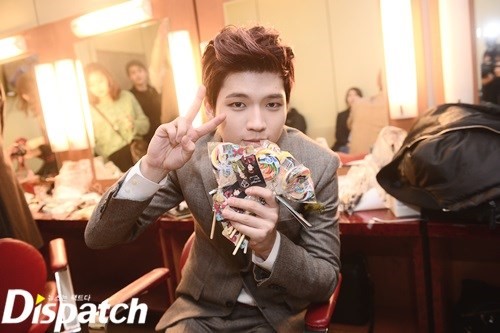 "Two fingers are enough"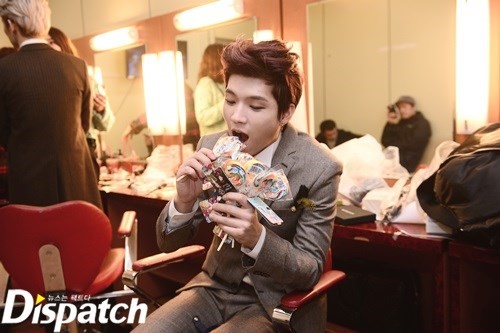 "I am going to eat up all the lollipops~"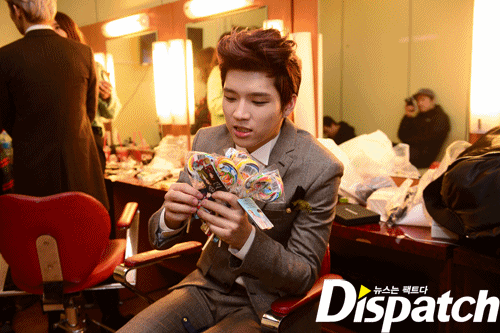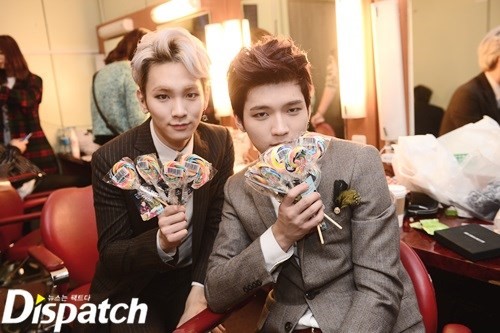 How were the attacks from the trainees Toheart. In reality, Toheart's true value can only be seen on the stage. They are sweet and fresh on the stage. Toheart is befitting of the title delicious. In the future, we can see a different colour unit decorating the stage. Please keep your anticipations high on the Trainee dols Toheart!
Written by:Kim Suji Reporter (Dispatch)
Photos by:Song Hyojin Reporter (Dispatch)
Translation by: Jewel for @InfiniteUpdates
[PLEASE TAKE OUT WITH FULL CREDIT]