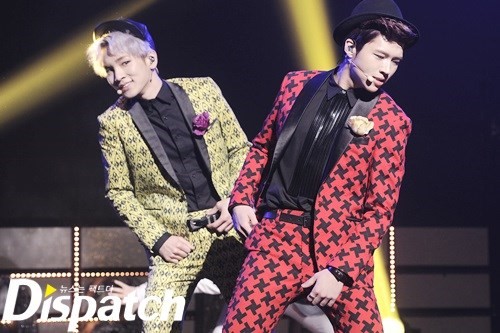 SHINee and Infinite, a very unfamiliar combination. There is something in common as they are both idol groups, but the style of music they produce are completely different. If SHINee is unique, INFINITE has a powerful feel. Within that a unique unit is born. It is a group where Key and Woohyun work together.
Key and Woohyun, Woohyun and Key are born on the same year and they are known to be best friends.While they are close, they even formed a unit. 'Toheart' means 2 hearts.It means that the 2 of them will show their emotions and true feelings to their fans through music. To show that this unit is not just a temporary project group but a group meant for continuous activities, they used this name.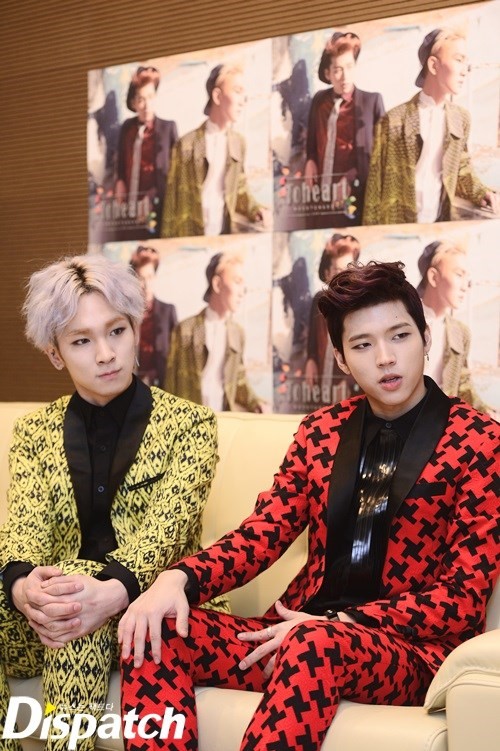 The first song that the 2 people promoted together is 'Delicious'. It is a funky pop genre and is a song that is produced by the composers 'Sweetune' and 'Sean Alexander'.Sweetune is a hit composer who made songs such as INFINITE's 'Man in Love' and 'The Chaser' and so on. 'Sean Alexander' is a talented person who made TVXQ!'s 'You're My Melody' and SHINee 'Amigo' and so on.
The goal is simple. Woo-hyun and Key said "We made a unit with a friend. We focus on showing music capabilities" and added "There are things that we did not get to show in each of our groups. We want to show another type of charm through this project group" they conveyed.
On March 10th,Woohyun and Key met. After finishing Toheart's first showcase, they set up a slot of time separately. They have gathered to convey the story of the making of 'Delicious' to the readers of Naver Starcast.They also shared the unknown story of the reason why 'Toheart' was formed and the episodes that occurred while working on the song.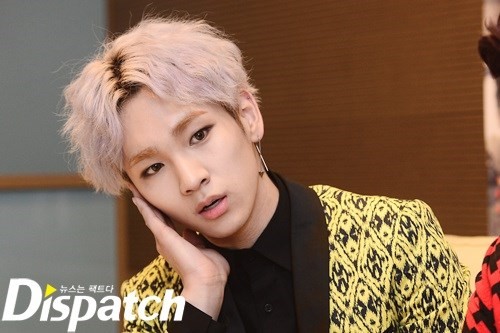 ▶ Key:It was during the day when I was a radio DJ for a day. Infinite were still rookies who just debuted. The prize of the quiz was my phone number. You got the question right…. We became best friends since then. I always thought about wanting to do something together. Something like shooting a pictorial. But, I never knew that we would form a group.
Woohyun: You're right, it was just our mere imagination. You remember the day in which we ate together with the CEO, right? He praised about you a lot after meeting you. We talked about wanting to do something together back then. He understood our opinions right away and said to wait a little more. Things got bigger in this way. (Laugh)
▶ Woohyun: We took almost a year to prepare for this,didn't we? It seems that we prepared for a long time and made a lot of effort to prepare this musically. Listening to the sample of this song and deciding on this concept was already during last summer's time.
Key : Yes that is right. You were in the middle of a world tour and I had solo activities such as musical and so on. So I purposely set aside a period of time but it took almost a year to complete the album. Even when I was busy, I did not want to give up the quality of the album. I think that is why I worked on it much longer. Since it is the unit presented for the first time, I had lots of hopes that this unit will be well presented.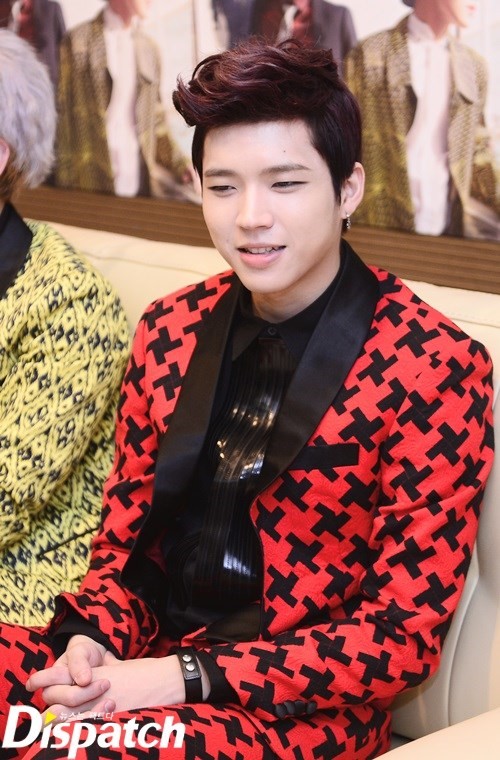 ▶ Woo-hyun : How did you feel when preparing for 'Toheart' album? For me, I felt like I went beyond my limit. I think it became an opportunity to sing in various styles. It had positive effects. How about you?
▶Key:To summarise in one sentence I think it is positive unbalance. I guess I can say the members from different teams gathered and formed a good combination. They look like they are not going to match but actually match well kind of a thing. I was thinking whether we will match when I listened to the sample song…. But when we sang it, it happened to match well. Our vocal styles are really different. But there were songs that somehow match well and I think it is listed in this album properly.
▶ Key : When I worked together with you, you looked different.I never gave this kind of compliment but I discovered that you have a good grasp towards music. For me, there are often times when I miss small parts. But for you, you knew about the good and bad points of your voice so I think you record perfectly even when the recording time is not that long.
Woo-hyun : The truth is, I prepared several versions before recording. I also tried adding little bit of changes to skills or ad libs. I use the best one out of all that. However, I I felt jealous of you. You are versatile with all genres. Especially, I was surprised in the rap part. I saw you rap when you were holding activities as a member of SHINee, but I never knew that you were this good at rap. You have ability to make the rap that fits the song and pulled it off well.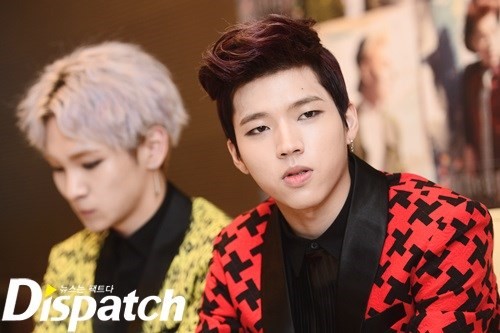 ▶ Key : We worked with really various composers this time. I did not want to limit myself to a particular genre. I wanted to add various songs. So I requested to recommend as many songs as possible, was it ok?
Woo-hyun : We worked on the song with really lots of staff members. We really listened to lots of sample songs. The fact is, it is just the beginning of 'Toheart'. There is no definite color so I discussed a lot about what kind of music we want to do and what kind of genre. I made a choice after listening to lots of songs and I am satisfied.
▶ Woo-hyun :
 Since we are talking about the album, I focused mostly on making the similar feeling while emphasizing our individualities. In terms of outfit, it is like both of us wearing suits but with different patterns. 
Key :
 You are right. We focused on the harmony of the two. There was rarely singing in harmony in the song. Our parts are clearly distinguished. We focused on overall harmony. I think we did not try that much to combine the two so that we can still be harmonious while emphasizing different individualities.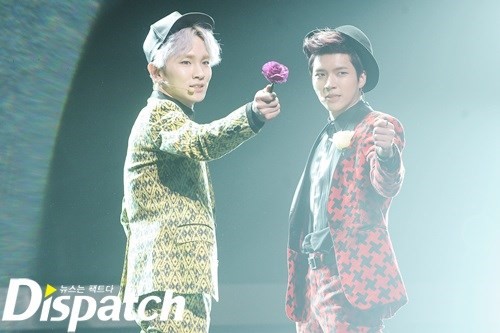 ▶ Key : That reminds me, we cannot proceed without talking about the title song 'Delicious'. Please introduce the song.
Woo-hyun : It is a song that expressed the charms of us the best. The story is about two guys fighting for a woman. It came to me right away as soon as I listened to the sample. I really liked it. The lyrics are happy and I could draw out what kind of performance to show. It gave me a feeling that it will result in a good concept and choreography.
▶ Woo-hyun : Did you also like 'Delicious' as the title song?
Key : I thought about choosing another song instead of 'Delicious'. However, the associates around me recommended 'Delicious' a lot. When I kept listening to it, I could understand the reason why. It felt like this song is the one you and I can enjoy. For that reason, I claimed that we should go with this song. We usually like funky music. I liked it since 'Delicious' matched well with pop and funk.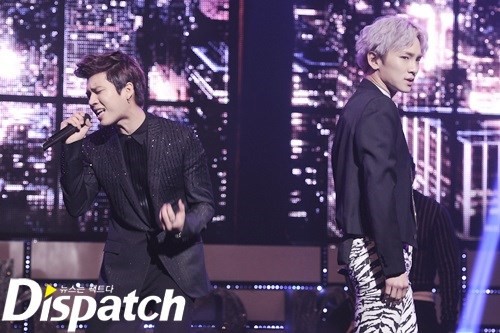 ▶ Key :
 Other than 'Delicious', is there a song you like in this album? I like the 4th track 'You're My Lady'. I felt like it is a song that cannot be pulled off if it was not 'Toheart'. I felt affection towards it the moment I heard it the first time.
Woo-hyun :
 I think you like sexy songs? (Laugh) I like 6th track
'Departure'. It is remake song of the song by 'Some Day'. I think my sentiment is from 1980~1990. I really like the songs of this time. I like music that is comfortable and the one that I can relax while listening. Oh, I also recommend 5th track 'Tell Me Why'. I think it was good because it is sentimental and matches our vocal colour very well.
▶ Woo-hyun :
 There are total 6 songs listed in the album, right? Starting with the intro, number 2 'Delicious', number 3 'Maze', number 4 'You're My Lady', number 5 'Tell Me Why' and number 6 'Departure'. Please tell me what they mean. 
Key :
 1, 2, 3 tracks were replying to the expectations of the fans. A joyous and cheerful music is usually contained. Instead, 4th and 5th are the songs that emphasized sexy and masculine vibe that we did not get to show in SHINee and INFINITE until now. The last 6th track is a remake song. An unexpected side will be shown through this, a nice and neat end. It perfectly balances this album.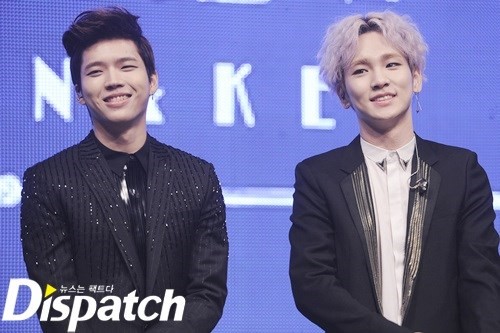 ▶ Key : The showcase is over. We will officially start performing on shows. Are you not nervous? Honestly, I am not burdened towards us two performing. But, since it is the album that reflected a lot of our opinions, I am worried as there might be people who look at it negatively. I feel the sense of responsibility. How about you?
Woo-hyun: I honestly did not have a feeling of burden at first. I put more meaning to working together with a friend. But since lots of people showed interest because it is the combination of 'SHINee' and 'INFINITE', I felt that the thing is getting bigger. The burden also got bigger. Now, I am very nervous but at the same time, I am looking foward to it.
▶ Woo-hyun : Last but not least, should I talk about the goal of 'Toheart' promotion activity? My goal is to do music with a friend. To look at it on a bigger scale, my hope is to make it possible the continuous release of 'Toheart' album from now on to the future and the fact that I am doing music with you alone is a happy thing and I think it will become an unforgettable memory.
Key : There is something that I always thought about while making this album. Instead of the song itself, I was hoping that the fact we come out as this kind of unit becomes much more widely known. I hope to make it known the fact that 'The formation of this kind of unit group is also possible' even when we are members from completely different teams. This is my ultimate goal as part of 'Toheart'
Written by = Na Ji Yeon•Kim Hye Won(Dispatch)
Pictures = Song Hyo Jin(Dispatch)